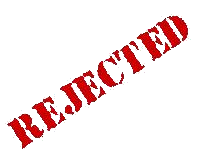 I've written a couple of articles for a local newspaper over the past few months. They have a large circulation, and they're a cutting-edge newspaper, so it's been very cool to see my name on their site. After attending a self-publishing fair recently I submitted an article to them. They passed, and so did one of their competitors. It might be the quality of the content or it might be the content itself. I'll let you be the judge. Indies Unlimited stepped up and published it and I'm very thankful to them. Here it is in its entirety.
I spent a rare sunny Vancouver Sunday recently in one of the meeting rooms at the Vancouver Library. The BC Federation of Writers organized a one day Self-publishing fair. I'm a member of the Federation, so I went. It was billed as a "how-to of self-publishing". It wasn't. I should have stayed home and walked the dog.
I'm one of those self-published, or Indie, authors. I've published two books and the first one sold almost 30,000 ebook copies and became a bestseller on Amazon. I write for one of the top Indie author websites-www.indiesunlimited.com, I speak at writer's groups about my self-publishing experience and I've been mentioned in Publisher's Weekly and Forbes online. Amazon even called me one of their success stories of 2012. And, in Canada, the Globe and Mail did a full page story on me last year. So, I know a little of what I speak. The folks at the fair last weekend unfortunately did not. And, I say unfortunately because there were a lot of new authors in attendance trying to find out more about self-publishing and the information given to them was incorrect.
The traditional gatekeepers of publishing, the literary agents and publishers who for years controlled what makes it to book form and what doesn't have been bypassed in the last couple of years by writers like myself. It's now easier than ever to reach potential readers by uploading your work to websites like Amazon or Smashwords and selling your book as an ebook. There have been lots of Canadian success stories, authors who either couldn't get published traditionally or decided to publish their work themselves, and in doing so found readers who wanted to read their books. Some of the successful authors who are working within the self-publishing industry even live in Vancouver. None of them were speaking at the fair. The whole mentality or mantra of self-publishing is that you do it yourself. Instead of using an outside firm or company to release your work, you make the effort and put out your own quality product. I stress quality because there are some things you shouldn't do yourself. For example, I pay for editing and cover design. I do everything else solo. I know how to social network and advertise my novels online so I don't need help with that. There are free programs online that will format my work (format, not edit) so that it will upload to the sites where I'm going to sell it. And, I can utilize an online print on demand site such as Createspace or Lightning Source to produce print versions if I want them and they don't charge any upfront fees. So, as you can see, other than editing and that's something that you should always pay for professionally, you can get your book out and into the market very quickly and efficiently without going through a middle-person, or a gatekeeper. When I talk to groups of interested authors about self-publishing, I stress the things you "can do" as opposed to the things you "can't do". Unfortunately, this was not the message at the fair.
I'll give you some examples. One of the best known names in the Indie publishing revolution is Mark Coker. Coker founded Smashwords, a website that distributes ebooks to Itunes, Barnes and Noble and Amazon. His name is synonymous with self-publishing. I know him because we've emailed back and forth and I'm involved in the industry. I wouldn't expect the authors at the fair to know who he is but the keynote speaker should have. She didn't. She quoted from an article he'd written, and mentioned that she'd never heard of him and asked the assembled authors if they had. This was the keynote speaker from the BC Federation of Writers. I should have left at that point and taken the dog to the park. I didn't though. I kept listening.
The Fed of writers introduced a company who for a fee will get your self-published print books into bookstores. The master of ceremonies told us first thing in the morning that bookstores won't accept self-published books without going through a third party. Again, this is erroneous information. Locally, my first book is available at Black Bond Books (in fact I've done a book signing with those good folks at one of their stores), some of the Save-On-Food stores, and in lots of bookstores across the line, including Powell's in Portland, Oregon, who bill themselves as the largest bookstore in the world. I had to knock on some doors to make this happen, but again, I'm a self-published author, and that's how this thing is supposed to work. There were other errors in the information presented to the authors who sat there on that beautiful Sunday but the most glaring of all was from a presenter who had written and self-published a novel. I checked her novel on Amazon while she was speaking. It was ranked at 560,000. That equates to about a sale a month, maybe. Based on this expertise she's written a series of books designed to help Indie authors self-publish and sell books. She spoke about the impossible. She said it's impossible to sell tens of thousands of ebooks a month with only one book. She's wrong, I've done it and so have many others. She actually scared the living crap out of me when she spoke about the pitfalls and all the terrible things that can happen. She talked about writing erotica and inadvertently releasing it in a country where you might be put on trial for obscenity. She talked about improper copyright pages and she spoke about all the things that can't be done and then she talked about classes she offered on how to avoid all these calamitous circumstances.
The problem with her presentation and most of the others was that all the things the presenters said cannot be done actually can be done, and more importantly, is being done, every day by authors all over the world including right here in Vancouver. There's a revolution going on in publishing. If you're a writer and your content is good and your presentation is professional you will find readers, and there's lots of assistance out there to help you achieve your goals. Check out indiesunlimited.com or join an Indie Authors Facebook group. They'll tell you how they got their work out to readers. For the most part, the community of Indie authors is more than happy to let you know what's worked for them and what hasn't.
As I finish this article with the dog snuggling up against my leg I realize she doesn't remember last Sunday and the sunny walk we missed out on, but I do, and now that I've said my piece I've made a decision. I'd never try to give information or hold a fair that dealt with how to find a literary agent or be published by a traditional publisher. That's not my area of expertise. I tried and couldn't get in that door. So, like many others, I bypassed the system and found another way to reach readers. I know how to do that. The speakers at the fair did not. Just because you're a writer or a member of a federation of writers doesn't mean you're knowledgeable in all facets of the publishing industry. In fact if you don't know what you're talking about you're probably better to leave it alone. I'll take the dog for an extra long walk tomorrow, even if it's raining, and when the renewal notice comes in for my membership I'll let it lapse. They won't miss me, in fact they probably don't even know me or any of the other Indie authors who are doing all the things, by ourselves, that they said can't be done.
Martin Crosbie is the author of two self-published novels, a grateful contributor to Indies Unlimited, and a soon to be ex-member of the BC Federation of Writers.