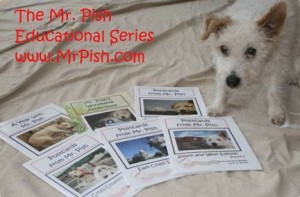 Today, the adorable and adventurous traveling terrier, Mr. Pish, turns 16 in people years. That's 144 in dog years, if you didn't want to do the math. Mr. Pish is one of Indies Unlimited's mascots – not only because he's so flippin' cute, but because he's the poster dog for outdoor learning and literacy.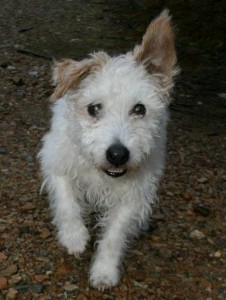 Mr. Pish's books are used in elementary schools all over the world. He gets kids reading, and adults, too, and we think that's pretty important. So, we asked Mr. Pish what he wanted for his birthday, and he said "treats." We said, "Mr. Pish, you get treats every day. Wouldn't you like something a little different for your special day?" Those cute little brown eyes shifted. We could tell he was thinking. His flopped over right ear spiked up for a moment, then went back down into its trademark position. "Why yes," he nodded, "There is something I would like." We imagined it would be steak or cake, or possibly steak and cake. "I would like," he paused, waiting to make sure he had our full attention, "I would like… someone to rewrite the Theme from Shaft to be the Theme for Pish." And we made it so.
Pish
Who's the cutest dog
traveling the land to write books?
(Pish!)
You're darn right
Who is the dog
that would risk his neck to write a postcard?
(Pish!)
Can ya dig it?
Who's the dog that won't cop out
when there's danger all about
(Pish!)
Right on
You see this Mr. Pish he'll correct your grammar–
(Shut your mouth)
But I'm talkin' about Pish
(Then we can dig it)
He's a complicated dog
and no one understands him but his fans
(Mr. Pish)
Mr. Pish stared at us. "Yeah," he said, "that really didn't turn out as I'd hoped. How about a Mr. Pish G-rated version of the Honey Badger video?" And we made it so.

"Yeah. Okay, then. I was hoping for something a little more dynamic," Mr. Pish told us. "Could I be in a James Bond movie instead?" And we made that so.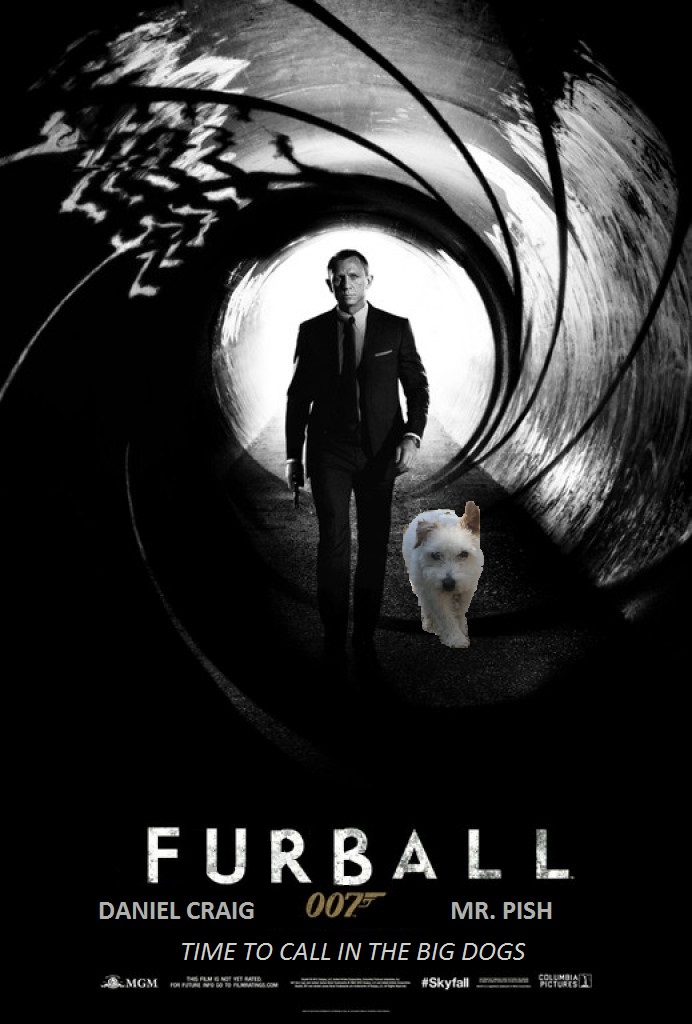 "Um, so Daniel Craig gets top billing?" Mr. Pish sighed. "How about you guys just give me a steak."
Happy Birthday, Mr. Pish, and many, many more.
[Stop by Mr. Pish's Facebook page for photos of his celebration. https://www.facebook.com/MrPish There will be cake.]