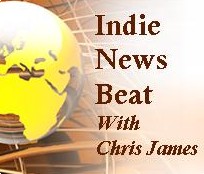 One of the more interesting side-effects of the self-publishing revolution is that independently published books are acting as a "testing ground" for mainstream publishers. More and more often we hear in the news of a self-published author who worked hard to shift a few thousand copies, and then along came a mainstream to snap them up and market them as a new discovery.
While this may be good news for the authors concerned, the other side of the coin is the intimation that, if an Independent Author can't shift thousands of copies on their own efforts, then de-facto they can be deemed somehow to have failed. This article on Authonomy is typical of a mainstream encouraging authors who can't get off the slushpile to go the self-publishing route. Authonomy is HarperCollins' pseudo-indie platform, a place where unknown authors can go to showcase their work, so it's no surprise it takes a mainstream-centred point of view.
The article begins by name-checking the usual suspects who started out self-publishing and then went on to enjoy mainstream success, before, wagging its finger like a parent admonishing a wayward child, pointing out that these authors "knew their market and had taken the time to cultivate it." Many literary agents now regard self-publishing as an "incubator" for new talent.
Then comes the catch: it may take up to 100,000 sales "before publishers are vying for your signature", although a few thousand will probably be enough to get the attention of literary agents. In this way, literary agents and mainstream publishers retain their function as gatekeepers by default. Instead of wading through vast slushpiles, agents and publishers can sit back, see what authors and titles are building a market, then step in with an offer.
The only problem is, it's self-defeating. As Howey and others have shown, if an author can build an audience of thousands without a mainstream behind them, why do they need one afterwards? The only answer is validation: that mainstream publication still has the lure of making an author feel legitimate. Now, however, we move into irony: the Independent Author works hard writing, blogging and promoting for years to build their audience, only for a mainstream to come along and say: "Congratulations, you've made it! Now we'll take your book and instead of the 70% royalties you've been earning by your own effort, we'll let you keep 12%, but that's a small price to pay for being a 'real' author!"
I think it's clear most writers accept that the days of the JD Salinger, who could find a publisher and retreat to live life completely out of the public eye, are over. Whether independent or mainstream, each author knows that they have to interact with their readers to promote their books and their name. The question, though, is: are you self-publishing for independence or to snag a mainstream? If the answer is to snag a mainstream, then aren't they and the literary agents maintaining their former role as gatekeepers by default?