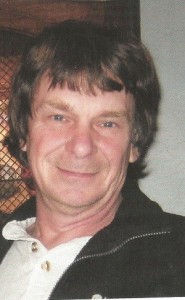 Born in Philadelphia, Pennsylvania, T. A. (Thomas) Bradley lives in Conshohocken, PA with his fiancée, two German shepherds and a cat. He served with the Army Medical Corps during Vietnam as a Clinical Specialist. He holds a Bachelor's Degree in Microbiology, his Master's work done in Virology He has worked for a number of biotech companies as a virologist and has co-authored several scientific papers and given presentations for The American Society for Virology and The American Society for Microbiology. From time-to-time he consults on virology laboratory safety issues.
He is the author of several short stories, with three published novels, Relic of the Damned: (Vol.1) , The Coming, Relic of the Damned: (Vol.2) Carpe Noctem and Primordia, with three additional novels in the works. His short stories, The Last Transaction and House for Sale have appeared in Issue #10 of Horror Bound Magazine. Weeping Willow was originally published in 2009 in Horror Bound print magazine and has been picked up as a reprint and is available in John Betancourt's WildSide Press's Vampire Megapack, along with authors such as: Bram Stoker, Chelsea Quinn Yarbro and John Gregory Betancourt.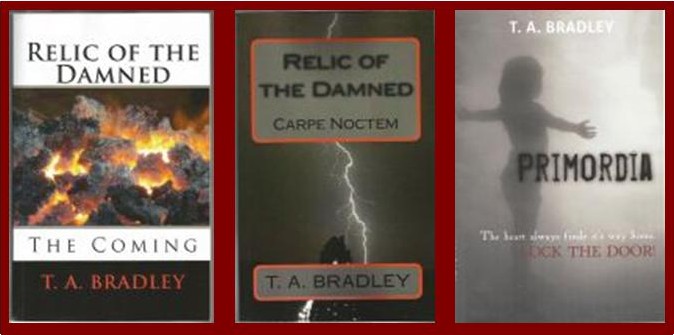 Thomas says his first steps in developing his author platform were reading and seeing what other authors were doing. "I then jumped into the Facebook and Twitter arenas. To be honest, neither of these has given me much success. Amazon's KDP did not work out well for me, either. But I think being in a niche genre makes it all the more difficult. I have had some success building a readership through my professional scientific contacts, especially after I give a presentation and then get to talk about what I really do for a 'not-so-living' living."
His favorite part of the writing process is the writing itself. "I love trying to make a scene really work. In my genre, horror, it's always a challenge to get the reader to willingly suspend their disbelief. For me, that means trying to figure out how my characters would react, not only according to their character traits, but in a situation that is difficult to fathom to begin with. I have to force myself to step outside the writing and really imagine what it would be like to face the 'monster' or surreal situation that the character is facing, without allowing the reader to pick up on the fact that it's only imaginary. That's the fun, and that's the challenge."
T.A. says that he knows readers really get his writing when they complain about their electric bills being too high because they refuse to turn the lights off at night. Or, taken to extremes (he says, tongue in cheek) "Thanks a lot Tom, now I'm in therapy."
We always ask the authors we interview about anything they've seen in the writing of another author that really irritates them. Tom says "It irks me to see iconic monsters dumbed-down, their intrinsic horror truncated for the sake of producing a love story." We don't have a sparkly-vampire idea what he means by that.
We asked T.A. to fire up his Dead Zone brain and tell us what he sees for the future of publishing. He said, "I think that's really an almost impossible question to answer. Despite the growing trend in electronic reading, I don't think that major literary agencies and big publishers are going to roll over with their feet in the air and surrender. I've notice a trend with some of those publishers buying up the smaller POD and vanity presses. Perhaps their thinking is that if they control Indie Publishing, they maintain their status as 'Gatekeepers.' Who really knows?"
Learn more about T.A. Bradley and his writing at his website and his Amazon author page.