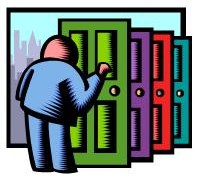 Approximately nine years ago, after sending a manuscript to just about every mainstream publisher, I was eventually told that the only way I would find the right publisher and actually have my work looked at seriously was to present my material through a literary agent. I then went about systematically, submitting the manuscript to every single literary agent I could find. Take into account that this was at a time when everything had to be submitted in hard copy and very few agents could be located through the internet; it is enough to say that it was not an inexpensive exercise.
The tone of the responses varied greatly; from, what sounded like, a well intentioned, personally written rejection:
• "While I can see that you have something worth pursuing and, with a definite trend in that genre at the moment, a potentially successful book; unfortunately, this agency only handles literary fiction. We do wish you every success with your literary endeavours and finding suitable, literary representation."
That may have been the nicest rejection I ever received; the following being two of the worst:
• "Not for me!" was returned to me, scrawled across my carefully written request for representation.
• "I don't handle genre!" printed on an inch wide strip of paper.
Mostly though, if they answered at all, they were, quite obviously, standard rejection letters. Before, my approaching literary agents experience, I wasn't really aware of the level of snobbery at large within the literary industry.
Genre classifications
The difference between the genres is often fluid, not always clear, as they frequently cross over, and some of the genre distinctions still confuse me a little; with the help of my fellow IU members, I am beginning to get my head around them. The easy ones are the ones that have had handles forever and a day.
Writers in the following genres please forgive me, there is obviously more to them than my one short sentence descriptions but it gives a general, if somewhat vague sort of picture.
Science Fiction: a genre of fiction with more or less plausible content such as settings in the future, with futuristic technology, space travel, parallel universes, aliens and paranormal activity et cetera.
Fantasy: mostly has a fantastic element, the characters often have magical qualities; generally good versus evil and usually, although it may take five books to get there, good triumphs over evil in the end.
Mystery: typically has a puzzle to unravel, that the protagonist and the reader get to work out together.
Horror: may be subtle or overt, spine tingling or utterly terrifying, and good doesn't always win out over evil.
Romance: is romantic; a romantic love story of some description where, after trials and tribulations, there is some kind of happy resolve.
Thrillers: are thrilling in some way or other, with a fair degree of tension most of the way through the story, tension that is usually, but not always, driven by action.
I've barely touched on the preceding few genres and they have worn those labels for at least as long as I can remember.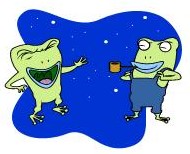 There now seem to be an ever-growing splintering of the genres, including Paranormal, Supernatural (and I'm not even sure whether these two are the same or different), Speculative Fiction, Magic Realism (and I know for sure they aren't what I once thought they were) and many more, and that's without getting into cross genre labels like: Paranormal/Romance and the like.
Genre fiction is generally described as plot driven, and often dismissed by literary critics as being pure escapism, clichéd, and of poor quality prose; so much for literary critics.
The term, 'literary fiction', only came into common usage in the early 1960s, and was used principally to describe literary works that critics regarded as having literary merit, compared to say popular fiction, which they regarded as without any literary merit. However, with these ever splintering genre categories, ironically, literary fiction is, more and more, being referred to as the genre of literary fiction. Now that has me more confused than ever.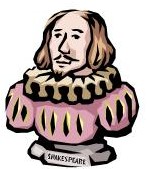 Literary Fiction, supposedly, focuses on narrative to create introspective character studies, cares less about plot than the inner story of the characters, and with elegantly written, lyrical, layered prose unhurriedly drives the plot along.
What I truly believe is that, while once literary authors and genre authors walked very different paths, where never the twain would meet (except when the literary writer produced a book of genre fiction hiding behind a pseudonym), they are now, sometimes uncomfortably, shuffling along the same trail. For instance, personally, I love to get into my characters' heads, and I've even had my writing called character driven. I know there are many genre writers who do the same, because I read them. And while I am definitely not a poet, although there are plenty of genre writers who are, I do however rejoice in silent acclaim when my prose flow effortlessly and even, on occasion, waxes lyrical.
By the same token, many, so called, literary writers are writing in various genres now; does that then mean they forget all their highbrow ideas of narrative introspection and flowing prose?… I don't think so! In fact I know they don't because
I read them.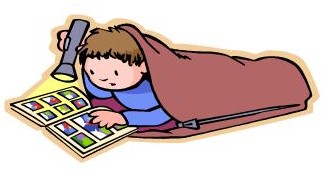 I could never, by any stretch of the imagination, as a reader or a writer, be referred to as a literary snob; but I do enjoy my genre fare well written, with depth of character portrayal. Conversely, I do enjoy my literary fare with some pace and plot.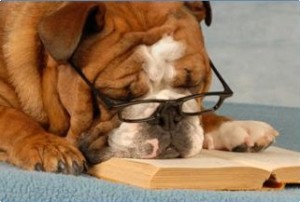 So although the book sellers and distributors will continue to slot us into genres for the sake, they say, of easy access for the reader; if we are to continue improving our lot, as writers, as authors, is it not about time that we ended the snobbery.
After all, if it is written in words it is, quite literally, literature. I mean good writing is good writing and that is the only thing that should define us, is it not?