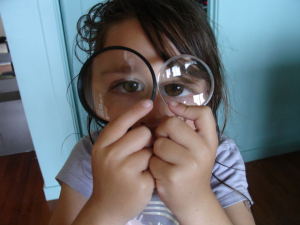 I just returned from BEA (Book Expo America) in New York and boy, are my arms tired. Seriously. With publishers handing out signed ARCs right and left, I should have brought an oxcart. Aside from meeting authors and publishing professionals, scarfing up swag, and nearly getting trampled by a gang of fans waiting to see Neil Gaiman and Amy Tan, I attended a full-day event called uPublishU, which consisted of workshop after workshop of tips and best practices for self-publishing.
Frankly, I was surprised this was even being offered, given the heavily New York TradPub presence normally found at this yearly show, but apparently the uPU event has been going on for a few years and is growing in popularity. The attendees ranged from aspiring authors to experienced self-publishers to former traditionally published authors looking to go it on their own. The workshops also ranged in complexity from the basics of how to make e-books, to platform-building techniques, to higher-level tricks with demographics, distribution, and mixed-media enhancements. Guy Kawasaki gave a keynote address where he shared his wildly successful method of inviting a small subset of readers in for feedback as early as the outlining stage, which, he said, builds reader investment in his books and helps him create a better product. (And hence, netting him more reviews.)
Yes, I know, it helps that he has name recognition. And you…well, not so much yet. Knowing this, the most popular buzzword running through nearly all of the workshops was discoverability. We've run a few posts in that neighborhood, including this one from Jim Devitt. Basically, discoverability is how potential readers find you on the Internet, which, from the latest statistics from Bowker Market Research, is mainly where readers are looking for book information.
This is why, according to Jon P. Fine, Amazon's director of author and publisher relations, that it's important to be as complete as possible when you fill out your metadata, not just at Amazon but anywhere you have an online presence: book description, author bio and professional photo, excerpt (including the "look inside" feature on Amazon), keywords, genre, social media and website links. And since, according to that same Bowker study, most purchases of self-published books are impulse buys, it's that much more important to have a good, discoverable Internet presence and make it easy for potential readers to find you.
But how to do this, you say?
1. First, read K.S. Brooks' fantastic post about how to build your online empire. If you aren't in these basic places yet, get there. Make sure your book description is up to snuff, has some simple, clear keywords that make it clear what your book is about, and DOES NOT contain any typos.
2. Get on Mama Google to see where you might be deficient. Clear your browser's cookies and then search on your name. So you have a Ganxy account you never completed? A presence on LibraryThing that only includes the first book of your eighteen-part detective series? Fill out those profiles and update your information. Make sure ALL blogs, YouTube videos, social media, retailer profiles, and your other "little corners of the Internet" [I only use this phrase this because Rich Meyer hates it] have a link back to your website.
3. Get organized. Make a spreadsheet (or use whatever method you find useful) to keep track of your Internet profiles. That way, when you need to add a book, change out a YouTube video trailer, or update your bio, you can save a ton of time and aggravation by having the links at the end of your typing fingers.
4. Make sure the sales links to your books are easy to find on your website. Bestselling romantic-comedy author Maria Murname, who spoke on a panel discussion on "Getting Discovered," was aghast at how many authors' websites are deficient here. Make it easy for those impulse purchasers. Put up an image of your book cover, and beneath that, a linked logo for each online retailer where your book is being sold.
5. Even your blog posts should contribute to your discoverability, according to author and creativity coach Nina Amir. If your upcoming novel is, for example, set into a backdrop of political corruption in Boston in the nineteenth century, blog about some of those topics. Use keywords in your post. Not only will you build discoverability about those topics, but you'll also build your author credibility in this area and, hence, your platform.
6. Check your results. After you've made your updates (and it might be a good practice to do this occasionally), clear your cookies and do another Google search on your name. If you're not coming up high enough, you may need to fine-tune your metadata by including better keywords and more information.
All this might take a bit of time, but it's well worth it to make you and your books easier to find on the Internet.