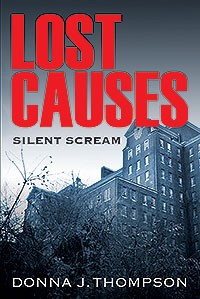 Lost Causes Silent Scream
by Donna J. Thompson
Available from Amazon and Barnes & Noble.
What is happening at Lakeview?
When beautiful Psychologist Casey West goes to Detective Karl Larkin with a wild story about the mental hospital where she works, he quickly dismisses it. He has worked in Springfield for twenty years and Lakeview has never had a complaint lodged against it. But when Casey's friend, a nurse named Trudy Madison is brutally murdered and the management's story doesn't agree with the evidence, Detective Larkin begins to think Casey's story doesn't seem so far-fetched anymore. Having friends in high places, Jerry Connors, who runs Lakeview, uses his influence to stop the detective's investigation. Then, Casey begs Larkin to become her eyes and ears inside of the place. Will she help him crack the case, or will she wind up dead like her friend?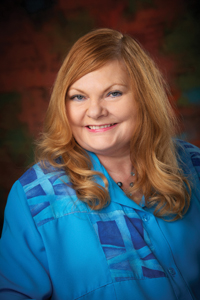 Donna J. Thompson is a reader turned writer. She believes that everyone has a story and her observation of people helps her to write about complex characters, and make them come to life.
This is Donna J. Thompson's second novel. Lost Causes isn't a who done it like her first, but it will keep you wondering why they are doing it until the end.
Learn more about author Donna J. Thompson from her website.