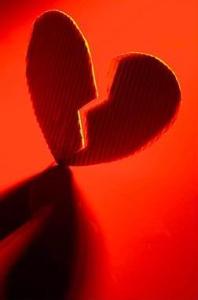 This post was prompted by a few passages and books I have seen that deal with spousal abuse. In my opinion, the patterns of behaviours did not fit what I know, both first hand and from my studies, about this issue. For the record, I have worked in a women's shelter where I went through an extensive training program.
I wish to state up front that I will use the feminine pronoun for this when I refer to the victim. Yes, I know that men are sometimes abused, too, but this is about a syndrome. Using "she/he" makes for awkward reading. Since nine out of ten victims of spousal abuse are female I think it fair to make that choice. This post is not about arguing gender.
First let me say that abuse comes in many forms, physical, emotional, financial, sexual and psychological, but they all have one thing in common. It's about control. Period. The method and form simply are the tools to gain and maintain it.
Second, and this is where many writers go off track, abusers, or perpetrators, are almost never just nasty monsters. They are complex human beings and so have positive traits as well as abusive ones. That is the most frequent reason for the abuse – remorse cycle which is so prevalent. In most cases abuse begins with small incidents that women tend to excuse and pretend mean nothing, especially if the remorse follows, which it almost always does. It is also what allows the abuser to go unnoticed outside of the home. Often abusers appear to be 'nice guys', 'pillars of the community' and show no signs in public. Watch the news. You'll see that neighbours will say, after he is charged with the murder or assault on his partner, what a great person the abuser was and how surprised they are to hear of the crime.
Early Signs
Uncontrolled Temper: Does he anger easily? Does he get nasty if you are late for a date or take too long getting dressed? Does he get angry if you question him about his life or past?
Extreme Jealousy: Some women think it's cute or flattering until he hits her. Only then does she realize the danger. Does he accuse you of seeing someone else or going out on him? Does he get mad if you have male friends?
Lack of trust: Does he check your phone and e-mail. Does he get angry if you are late or don't answer your phone? Does he call to check on you several times a day, even at work?
Past Violence: Does he get into verbal and physical fights easily? Do you have knowledge he has been abusive to other women? Past abusers will give you the same treatment if you go with them long enough. You are at risk if he has abused others.
Reckless Behaviour: Like running red lights, breaking laws, drinking and driving, using drugs, and inability to control his actions.
Lack of Respect: What is his relationship with his mother? Is there respect for women generally? Does he use derogatory words when referring to women or to you?
Patterns of Abuse
Escalation: The escalation phase of the pattern of abuse may be a period in which the abuser uses a broad range of coercive tactics to control the victim and to wear away at his partner's self-confidence and self-worth.
Financial: These efforts to control are often made under the guise of good intentions. For example, an abuser may constantly point out the difficulties of working full-time and raising a family as a way to get his partner to quit her job and therefore become more financially dependent on him.
Isolation: An abuser might attempt to isolate his partner from friends and family. This can include moving house, restricting phone access, making family unwelcome or actually preventing access to family.
The Acute Incident: The acute incident is an intense show of force intended to make the victim afraid and to firmly establish the abuser's control over her. While the acute incident is often a physical assault of some kind, the use of threats or the destruction of pets or property can also be effective ways of instilling fear and establishing control.
De-escalation: (the remorse phase of the common cycle) During the de-escalation phase, abusers often apologize, promise to not repeat the abusive behaviour, give gifts, or express a desire for sexual intimacy. For abusers, this "making up" behaviour may help them ease any genuine feelings of guilt they may have. In addition, abusers may use these behaviours as a way to manipulate their partners' emotions – to give victims hope that the abuse won't happen again. This can help abusers avoid negative consequences of their abuse.
Progression of Violence: Early on in a relationship, when the controlling behaviours are typically less intense, less severe, and often imposed under the guise of "good intentions," it is very difficult to clearly identify them as part of a pattern of abuse. As a result, the first acute violent incident may easily be considered by the victim (and by others) as an "isolated" incident. Coupled with her partner's remorse and promises to never repeat the behaviour, a woman may be easily persuaded to stay and "work it out."
Some other behaviours which are self-explanatory are: threats of suicide, threats of harming or taking away the kids, forced sex, destruction of belongings, threatening to harm or kill pets, blaming you for whatever angers him, humiliation and name calling, denial of any personal responsibility.
An interesting aspect of this syndrome is that often the abuser knows exactly what he is doing when he is doing it. He wants you to see him as 'out of control' but he seldom is. The pattern is often a calculated plan aimed at reducing the woman's self-esteem and gaining complete control.
There are other behaviours I could add to this list but I think most people will be able to figure the rest out from what is here.
As writers it is important to keep our characters real. And that means showing not only the warts, but also the 'better' traits. It serves to help the reader understand why it takes so many victims so long to leave and why some never do.
For my next post I would like to explore that aspect of spousal abuse – why women stay. It's much more complex than many realise.