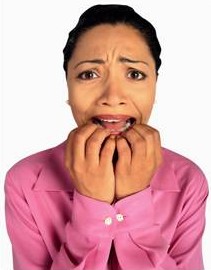 I keep seeing reports that all is well in the world of big publishing. Some say it is better than ever. I've seen a number of articles that run the numbers and conclude that traditional publishing is not only well, it's getting better.
That's curious. Are there more people buying books than ever before? I ask, because with each passing year, indies take a larger percentage of the market share – a market that had been exclusively under the dominion of big traditional publishing.
Perhaps the difference is attributable to all the big new bookstore chains opening up. Oh, that's right. Several of the big bookstore chains have gone under. That left a vacuum which is being partially filled by smaller stores. Here's a horrifying thought: some of the new stores carry indie titles. Hmmm… I am at a loss to explain all the sanguinity.
No I'm not. Companies under strain always make happy noises. If indies were not impacting the big guys at all, they wouldn't waste their breath on us. Instead, they seem to spit venom whenever they can.
I love this stuff. The Guardian ran an article, wherein they quote some fellow by name of Andrew Franklin, who is identified as the managing director of Profile Books.
"The overwhelming majority [of self-published books] are terrible – unutterable rubbish," said Franklin. "They don't enhance anything in the world."
Franklin said there were "now unmeasurable numbers" of books being self-published. "These books come out and are met with a deathly silence…"
One might almost get the idea Mr. Franklin doesn't care much for indie authors. By the way, that deathly silence to which he refers has resulted in an increase in market share for indie authors among women readers. The article also states that the women who read indie books are more voracious readers.
Indies are consistently eating into the market shares of your traditional publishing model, Mr. Franklin. We are inside your OODA loop. We are faster and more nimble. We are not weighed down by high overhead and layers of bureaucracy.
My business costs are a computer and an internet connection.  The bad news for you is that there are a million of me, and we are all helping each other. We are getting better every day. You're still doing business as you always have. Keep it up.
Everything you do helps us. Your books require a higher price to offset your operational costs. We can produce and distribute our books worldwide for a tiny fraction of what it costs you. That means virtually all our books are profitable. How does that percentage work for you? I'm sorry, are you signing for an unopened box of returned books? Ouch. How many of those do you have to deal with?
It takes you months to get a title out because your organization is process-laden and lethargic. When we finish polishing and editing, we hit "publish" and our books are everywhere.
We are out-producing you and we're rapidly closing the quality gap. Think Japan in the seventies. American automotive manufacturers laughed at the idea that "Made in Japan" would ever be associated with high quality. Who's laughing now?
The best part is that when you do enjoy a success, we are right there to learn from it. If you discover that people like sparkly vampires, we have thousands of authors who will rise instantly to meet that demand, taking money out of your pocket, Mr. Franklin.
In reality, the indies won this fight the moment it was joined. So long, Mr. Franklin. You've been great.