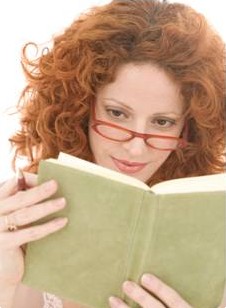 I read a Facebook post recently where an author was bitterly complaining about the service (yep, that's the word they used), they were receiving from an administrator at an Indie book site. The service was slow and they weren't happy that it had taken several weeks to have their book featured. And, just the other day a reviewer friend of mine who just lost a family member, emailed an author apologizing that their interview would be delayed and explaining why. The response back from the author was silence, no sympathy, just silence, and then eventually, a short email from the author tersely asking when they could expect their interview to be posted. This is unacceptable behavior, online or face to face.
So, here's the deal. Actually, there are two things. First of all, the folks we interact with online are real. Yes, they are. They're not just smiley little icons or names with this @ in front of them. They're real people. I heard someone say the other day that when we're online we should pretend we're not. Pretend you're face to face with the other person and treat them with the same respect and courtesy you would in real life. It's a good thought, and I'll take it a step further. I'm going to be here for a while. The majority of my income is derived from my book sales so the relationships I have with you and the other folks in the reader/writer community are very important to me. So, if there's a website I think is helpful I'll share it and perhaps even mention it in an article that I write, or if there's a reviewer who I think is doing a great job then I'll do everything I can to support them.
I'm new here myself, and I don't know everything, but I've learned a few things in the past couple of years and one of them is that it's important to pay it forward. I was helped early on by a prominent Indie author. He took the time to point out what I was doing right and what I was doing wrong. Because of his help I went on to find a lot of readers for my books, and I've never forgotten what he did for me, and I try to do the same for other authors. It's no different with reviewers and bloggers and the folks who look after Indie sites. They need our support and patience too, and again, they're real people.
Secondly, most, not all, but most of the reviewers and administrators and site owners we interact with are either unpaid or receive very little financial compensation for their efforts. Yes, there are some who have cultivated their sites and built thousands of followers and now have a viable business that's generating revenue, and you know what? They worked hard, and they're entitled to whatever they earn. The majority of bloggers and reviewers however, are doing it for a different reason. They're doing it to find the gem, the undiscovered book or author that nobody's heard of yet.
Years ago, when I was an unruly teenager I would spend time trying to find the most obscure music out there. I'd scour the records in my local record shop (yes, it was that long ago), trying to find the music, or the sound that made a difference. I wanted to be the guy who found the band or song that nobody had discovered yet. I wanted to hear the noise that made a difference. Sometimes I found it too.
Reviewers and bloggers are no different. They do it for the same reasons, and yes, as the title of this article states-they do it for the love of the book. There's nothing quite as exciting as being the one to find the words that are put together so poetically that you gasp when you're reading them. I'm currently reading a book by traditionally published author Robert Harris, and I'm enjoying it very much, but it's not giving me the same thrill I experienced when I read Andy Weir's "The Martian", or Laurie Boris' books, or Victoria Aldridge Washuk's books about her Grandmother's days living during the time of the London blitz. When I read those books there were points when I stopped and thought to myself, "Who wrote this and why haven't I heard of them?" That's what the majority of reviewers and bloggers are looking for. They're looking for us at our best. They're looking for work that makes a difference, and they put countless hours and efforts into trying to find it.
I was giving a presentation at a local writers' group the other night and I spoke about the target that we, Indie authors, have on our backs. We're constantly held under the microscope by many in the traditional publishing industry and even by some readers. They talk about the bubble bursting, eBook popularity waning (which it isn't), and the lack of professionalism amongst Indies and their work. I was even sent an email this week from my local writer's federation linking to an article that bemoaned the lack of quality self-published work. Most of these criticisms are laughable, but the fact remains that the target is real and it's there, and you know what, I'm going to wear it-proudly. I'll show you some of the best books I've read that just happen to be self-published. I'll show you professional, supportive conduct that I haven't found in any other industry I've been involved in. And, I'll show you creativity and ingenuity that no one in the traditional, safe, conventional sphere of publishing is attempting. There is no magic. We're just all people doing the same thing, trying to either create or find the words in the book that make a difference, and as long as we remember that we're dealing with real people, we'll get there and if you'd like to take shots at that target, go right ahead. We're here and we're here to stay, and we're not hiding from anybody.