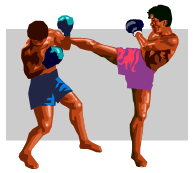 Truth in writing, what does it mean to the writer, how important is it?
Nonfiction is a form of narrative whose assertions are understood to be factual; accurate or not. That is, it can be a true or false account of the subject in question; however it is generally assumed that the authors of such accounts believe them to be truthful at the time of their composition. I put it to you that, oftentimes, those prose are written from a highly prejudicial point of view. I can just see those nonfiction purists among you shaking your heads.
History, human history in particular, is written by historians around what they believe to be cold, hard facts. For instance, I was taught, in history lessons, at school that the early European settlers first arrived in what was to become the Americas in the late 15th century; that the first fleet arrived in Australia in 1788 and established the first colony; and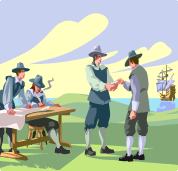 that the first colony in Tasmania was established at the beginning of the 19th century. All very clinical, very accurate, or is it? Who wrote the histories and for whom?
Historical fiction authors sift through the cold, hard, dry statements of fact and write what can loosely be termed 'semi-fictional' accounts of history. The history lessons I received at school were presented as fact; and yet, little mention was made of the standing residents of those newly invaded discovered lands; it was certainly never made plain to me that they were in fact dispossessed, and quite brutally so in most cases. Writers of historical fiction make reasonable assumptions in regard to what was going on in the heads of the people involved to give a somewhat fuller picture, and the general public, inadvertently, discover more by reading those stories than they otherwise would have. You tell me, who paints the more accurate picture of any, given historical period?
Science is a term referring to a body of knowledge of the type that can be rationally explained and reliably applied, and has come to denote a systematic enterprise that builds and organises knowledge in the form of testable explanations and predictions about physics, chemistry, geology and biology: the physical universe as we understand it. Yes, a textbook de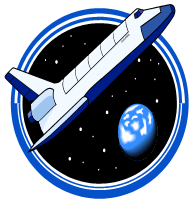 scription. However the truth is we, the human race, are constantly disproving earlier theories that have been quoted as fact, and so are continually reassessing what we accept as the truth.
Science Fiction is what we can imagine as possible future(s) development(s) in light of our currently accepted truth with regard to what we presently consider to be scientific fact. That's one point of view. Personally, I like to believe that we the authors, with our imaginations, are the trail blazers; leaving the scientists then struggling to keep up.
Biographies, supposedly factual accounts, can be highly controversial; depending on who the biographer is, whether it is an official biography, from what perspective it is written and if the subject of the biography (or anyone else connected with the biography) is still around to take legal action. Also in this category are the autobiographies and memoirs, which by their very nature are subjective, and therefore biased; as, of course, are most truths.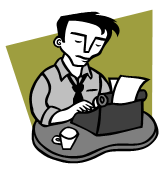 Journalism, purported to be factual, as we all know can be highly erroneous. Focussing on certain factual details (and in some cases even that is dubious) while ignoring others, they oftentimes fill out the rest with supposition, which of course is subjective. There are many recorded cases where, with their methodology, journalists have wrongfully, devastatingly, hung people out to dry who were later exonerated by an author providing a dramatised account of the story.
True Crime; a lot of the previous paragraph on journalism could apply to this category of nonfiction; and 'true crime' stories rarely, if ever, try to get into the minds of the people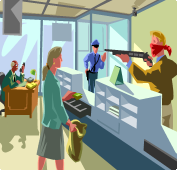 concerned, we therefore get no insights into the reasoning behind those crimes.
In the case of Crime fiction, based on 'true crime', a writer can use poetic licence, dramatise for effect and, through analysis of facts, hypothesise what goes on in the heads of the criminal perpetrators (now characters in the Crime Fiction); and perhaps even make some sense out of an apparently senseless episode.
Truth in writing, what does it mean to the writer, how important is it? Is it merely subjective as it is in real er… life? I believe this is a subject that could be serialised, explored from every angle, like most of the topics touched upon at IU. What is your truth?