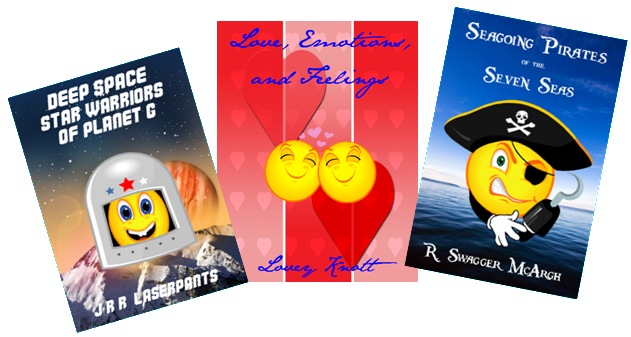 That's right, everyone loves emoticons. In this text-speaking light speed, digitized world, those little smileys can communicate ideas we don't have the time or patience to type out ourselves.
But why not use this revolutionary social phenomenon when designing your book cover? The emoticon has the advantage of high recognition and creates an instant comfort in the mind of your prospective buyers.
EmotiCovers taps into the hidden power of the emoticon by replacing drab, conventional cover art with bright, eye-catching emoticons. Whatever the genre or subject of your book, there's an emoticon waiting for it!
Call today. Our operators are standing by!