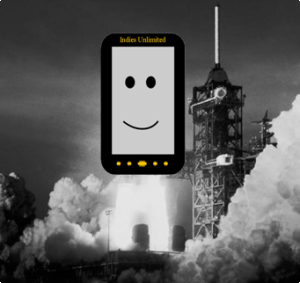 It used to be, of course, that an author with a new book would launch said book with a reading at Barnes & Noble or perhaps at a local book store, a library or some similar public venue. While the launch might make some waves in the local literary pond and involve 50 or 75 people, the ripples most likely would not travel out very far unless your last name was King, Rowling or Brown. These days, however, with social media, a book launch can literally span the globe in real time and draw in hundreds, maybe thousands, of people.
I first got the idea to do an online book launch party after reading Carol Wyler's article here. I contacted Carol with the intent to plug into the USB port in her brain and suck all the know-how out of her, but instead she referred me to the book How to Party Online by Janice Horton, which was a whole lot easier than downloading all that gray matter and then wading through to find the information I wanted.
While reading How to Party Online, I noticed one little caveat that Janice slipped in almost as an afterthought, which I really thought should be trumpeted loudly on page 1. She says not to measure the success of an online party by book sales. Think of the party not as a sales event but as a marketing tool. Think of it as a celebration.
I whole-heartedly agree. I've seen book launch events that were all and only "Buy my book!" over and over and over, ad nauseum. How much fun is that, to be beaten over the head repeatedly while someone is reaching for your wallet? I decided early on that my party was not going to be a Tupperware party where people felt obligated to buy something before they could slink away in good conscience. I wanted my party to be pure fun.

So how to start? My book was basically ready to rock and roll. I set a party date of July 26 (about a month out) and began to backward engineer from there.
My book is titled Stone's Ghost and is a modern ghost story. The first thing I did was decide on a theme for my party (the Friendly Ghost Party) and set up a Facebook event page for it. I put a brief description of the party plans on that page, but referred people to my blog for more details. I knew that Facebook did not allow contests or giveaways, so I had to confine that portion of the party to my blog.
Once I got the FB event page set up, I sent out the invites. Initially I think I sent out about 275 invitations (I'm a modest friender). Within the first few days, I had 25 RSVP that they would attend. I actually didn't think that was too bad a percentage, and I've been gratified to see the list of party-goers increase almost every day. At this writing I'm up to 44 acceptances and 11 maybes. I did have one glitch; a friend I told about the party tried to join via a link I sent her, only to be unable to see the event page. I realized then that (1) she was not currently my Facebook friend and (2) I did not have the privacy setting on the party page set correctly. I quickly changed the privacy setting from the default (friends and friends of friends) to public so anyone could join. And I sent her a FB friend request.
Back to the contest. I actually set up two contests. In the first one, I encouraged people to post ghost-related pictures to the Friendly Ghost Party page on Facebook. On my blog, I explained that the post with the most likes on July 26 would win a Stone's Ghost prize package (a mouse pad, an autographed book, a bookmark and a magnet). So far, the page has gathered pictures of haunted buildings, ghostly images, weird animals, cartoons and even video of haunted places. It's got everything from the seriously spooky to the seriously silly, and I'm asking folks to encourage their friends to drop by and vote for their posts.
The second contest is on my blog. I'm encouraging people to enter short ghost stories in the comments section of my blog. Again, on July 26, I will choose a random winner from all the posts, and they, too, will win a prize package. So far the stories range from serious true tales of love that survives death to creepy, haunted places people have lived in or near.
I'm also having a giveaway on Goodreads. Once my book went live on Amazon, I set that up. It'll start on July 17 and culminate on July 27 (early am) with a winner of an autographed book.
I had an idea for a blog tour so that my party spilled over to other blogs as well as my own. I set up a sign-up page with signup genius so bloggers could volunteer to host different aspects of the party and I put out a call to bloggers on several forums and Facebook groups I frequent. I soon had 5 other bloggers agree to co-host. My plan was to have a virtual party buffet, so now I got busy figuring out the menu. I scoured the web for ghost-related food and there's a lot! I found ghost-appetizers, main dishes, side dishes, drinks and desserts. Two of the bloggers asked to post about the book itself, so I wrote up posts for them, then worked up the menu for the party. My own blog will have the appetizers, and the other three will have main dishes and side dishes, the drinks and the desserts. Because I know there's a bunch of good ideas there for Halloween parties, I'm also including links to the recipes. On party day, I'll encourage people to visit all the blogs, make the rounds of the "buffet table," leave a comment and share the love.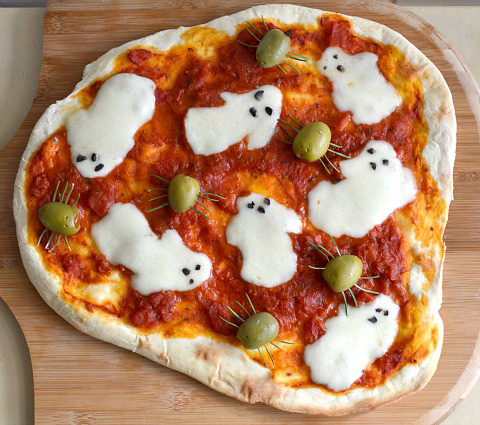 The last aspect of the party would be the discounts; on that day only, I'll have the Stone's Ghost Kindle version available for 99 cents. And as an additional present to party-goers, I'm going to lower the prices of all the books on my back list to 99 cents (Kindle version) as well.
I've also set up a hashtag on Twitter (#FriendlyGhostParty) so I can tweet out announcements on party day. I will tweet out winners of the contests, invitations to the buffet, maybe even sales announcements if the book does well. Taking Janice's words to heart, this seriously is not my main concern, but if the book does happen to take off with a bullet, I'll tweet that, too.
Party plans all in place, I've been working feverishly on blog posts, press releases and keeping up with the posts and comments on the FB page and my blog. I've done reveals by stages, revealing the cover first, then the prize package. I've dropped hints about the virtual buffet, so I think I've got some peoples' mouths watering already. It's looking to be a fun time, fingers crossed.
I'll report back on the results after July 26.