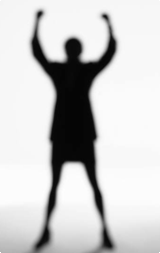 What does success look like for an author? Is it literary acclaim, millions of books sold, awards won, name recognition? If you have some or all of that going for you, how much does it matter that people like your writing?
I wonder if it still would feel like success if people bought but did not read your book. Do you care if readers give up on it partway through? According to Goodreads, the most frequently abandoned classics of literature are:
1. Catch 22, by Joseph Heller
2. Lord of the Rings, by J.R.R. Tolkien
3. Ulysses, by James Joyce
4. Moby Dick, by Hermann Melville
5. Atlas Shrugged, by Ayn Rand
I am not too proud to admit I have personally given up on each and every one of these classics. I am not a fan of literary fiction on the whole. I find it pretentious, angst-ridden, and unnecessarily prosy. I don't really consider Catch 22 to be literary fiction. I did think it was boring though. I felt the same way about Cujo. There is a long list of books I wanted to like and tried to read, but ultimately quit, never returning to them.
Goodreads provides the results of their survey without discussing any of the survey methodology, so I don't know the survey population, sample size, or anything about how they analyzed the data.
Among their findings, 15.8% of the respondents reported giving up on a book within the first 50 pages if they don't find the book interesting enough. That would be the cohort I'd belong to. If I give an author fifty pages of my time to captivate me and they fail to do so, I walk. I subscribe to the school of thought that holds life is too short to read books you don't enjoy.
Interestingly, 38.1% of the respondents answered that they never give up on a book. They finish, no matter what. I think there is something to be said for that approach. These are probably people who use reading as a way to discipline their minds. I think that is the hidden purpose of English Lit – to prepare people for a lifetime of reading stuff they'd never pick up if they thought they had a choice about it. Let's face it, nobody wants to read a TPS report. Of course, there is always some chance the people who feel they have to finish a book are simply obsessive-compulsive.
I suspect the numbers might be different among the general reading population than among authors. I would think writers might tend to be less patient with books than the populace at large. Many of us read analytically, dissecting and judging each passage, even pausing to think, I wouldn't have written it that way. That may make it harder for another author to pull us in. It becomes something like one magician watching another magician's act.
But I digress. I think most of us write with the hope our stories will captivate readers. If that happens, people will talk about the book, recommend it, sales will increase, and fame and fortune and accolades will follow. BUT – it all starts with somebody enjoying the read. That is what underlies the stratagem of giving books away. We hope to start an avalanche of success.
At least insofar as general fiction is concerned, I think that is true. There are authors who have different intentions. Some write to appeal only to certain elements of the population. They don't want everyone to like their books. For these few, it matters more that the right people like their books.
In the end, success is individually defined. We set the bar ourselves. We alone can choose what matters to us. If your book accomplishes what you intended, you will count it a success if only 100 copies were ever bought. If you sold a million, but failed to get the kind of recognition you wanted, you'll still consider the effort a failure.
Not to be mercenary, but I'll take the kind of failure that allows me to wallow in luxury. What about you? Here is the question:
If you wrote a million-selling book, would it matter to you if everyone hated it? If your book is held up as an example of the pitiful state of the popular culture, a sign of the decline of civilization, will you cry your way to the bank? Ultimately, do you write hoping people will admire your writing, or buy your writing? Don't say BOTH. For this exercise, force yourself to choose one.