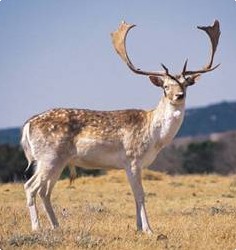 The thing about ePublishing, if you are an independent author/publisher, is that every little detail is your responsibility.
No matter who may assist you (paid or otherwise) in the process – that means through all of the editing, formatting, proof reading, art work and the specific, pre-upload, formatting requirements of each of the ePublishing distributors you decide to utilise, and of course the actual, physical uploading of the manuscript itself – the responsibility, to make sure everything is perfect, is yours. THE BUCK STOPS WITH YOU!
Quite apart from having a professional job done on all of the various editing processes, you need to have someone check it before you consider uploading. Many indies these days use beta readers who, as well as spotting mistakes and inconsistencies, will give opinions about how the book works; or perhaps why it doesn't work. If you also have someone who knows, or at least has an idea, what it is that you are trying to say or do with your book; then so much the better.
Now, you may have done all of the above, in regard to preparing your manuscript before the ePublication process begins and, as I did, you may even have organised different folders for each of your designated, ePublishing distributors and deposited a copy of your finely crafted manuscript into each folder. The next step in the process is to go online to your chosen distributors, one at a time, and carefully follow the pre-ePublishing steps before uploading your masterpiece.
There may well be a last, little glitch or two to sort out; issues which must be attended to before the ePublishing converter will accept your manuscript (95% of would-be ePublishers experience this), but finally the automated message tells you that you have been successful, and congratulates you on having published through… Amazon KDP, Smashwords, iBook, Kobo, Lulu or whomever! You open, or download, your masterpiece to give it a quick scan: just to make sure the converter hasn't mangled too much of your formatting; you may have to do some minor changes to your word document at the pre-ePublication stage before having to, once more upload your masterpiece. Another quick scan and your ePublished book looks good; you feel a thrill, not quite the feeling you have from a printed, hardcopy of your book, but pretty damn good.
Now the hard work really begins, as you learn how to work all the social media platforms and avenues that your over taxed brain can absorb, and then apply those to help drive your book (the book that has cost you blood, sweat and tears, long hours and immeasurable portions of your very soul) forward, in a saturated marketplace.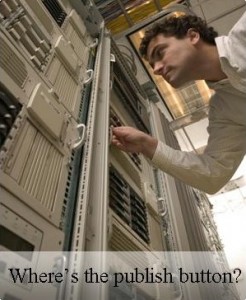 At some stage – weeks, months, in some cases (case in question) eighteen months down the line – you discover that, back at the 'organising your different folders for the different distributors' stage of the game, you put the wrong manuscript file in – the one that could pass a quick inspection but hadn't gone through the final edit!…
AAARRRGGGHHH!!!
Take it from one who has experienced this: check, check again, and double check again!! And when the ePublishing distributor of your choice tells you 'Congratulations… You are now published!' take the time – don't just do a perfunctory check – to go through with a fine tooth comb. Even if you have uploaded that correct, perfect masterpiece, there may be something which needs attention, for instance the converter may have changed something that you are using from the insert symbol menu (like an em dash) and turned it into a box with a cross in it; it happened to me with one of the ePublishing converters, true story, and I didn't pick it up until much later, when someone asked me what the strange symbol meant. Quite literally, check each page, line by line and make sure you have the best possible representation of your work out there in that very saturated marketplace.
I'm quite sure I'm not the only one with an ePublishing nightmare story. What was your ePublishing horror story experience?