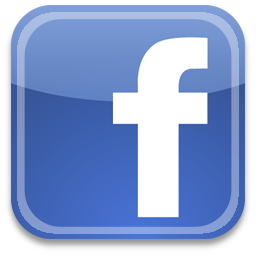 Those of us who waste hours a day on Facebook have a hard time understanding, but apparently there are people who have lives away from their computer, smartphone, or other electronic tether. Maybe … wait a second, a notification just popped up on Facebook. BRB (that's be right back, for those who aren't savvy about all these new fangled acronyms).
That Rich Meyer is a funny guy. As I was saying before I got interrupted, maybe some of you are too busy writing to spend much time on Facebook. But you still have a Facebook account and have setup an author page, right? Apparently some of our less Facebook savvy readers (you know, those people I talked about who have a life) want to participate in the periodic Facebook like fests we have at IU, but aren't sure whether they are "doing it right." So, in order to put some of those wasted hours to good use, I'm going to show you.
First, make sure you're signed into Facebook. It is important to be signed in and using Facebook as your personal profile, not as your author page. If you're unsure how to tell click the upside-down triangle on the top right as in the picture below.

I have three possibilities, my personal account and two pages (like your author page). I'm currently operating using my personal account. If the top right of your page looks like this, with the shape pointed at by the arrow instead of an upside-down triangle, click that instead.

When clicking whichever shape you have at the top of your page, if your choice or choices listed for "use Facebook as:" includes your personal account rather than your author page, choose your personal account. (There goes the fiction that BigAl is my real name.)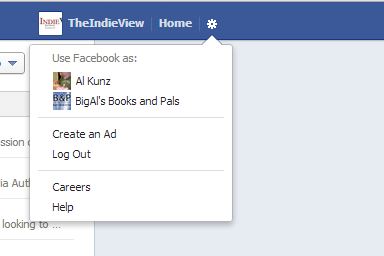 Now you're all set to start liking pages.
Start by navigating to the page you're interested in liking. During a like fest, that should be easy, since the other participants will post a link in the comments. There are a few ways to do this. The easiest is to highlight the link (It will look something like this: https://www.facebook.com/BooksAndPals) and copy it. (On a PC click and hold down the left mouse button while dragging it from the first letter in the link to the end of the link. Release the mouse button. Then with the mouse pointer over the highlighted link click the right mouse button and choose copy from the menu that will pop up.) Next open a new tab on your browser and paste the link into the navigation box, then hit enter.
Those who use the Google Chrome browser can highlight and when the menu button comes up a choice to navigate to the highlighted link will appear. Picking that will save you some steps by opening the page automatically in another tab without having to do the copy and paste steps.
Follow the steps on the link above (yes, I'm being sneaky) and you should get a page that looks like this: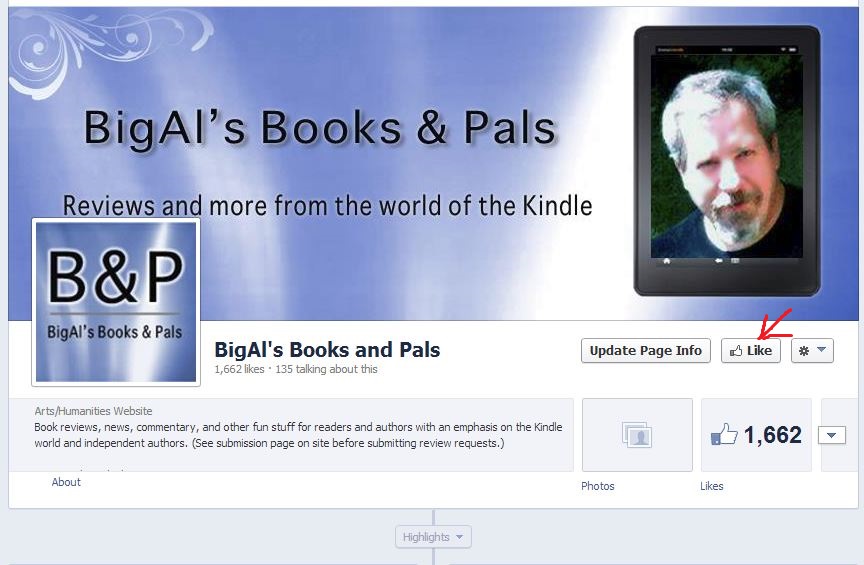 Last, click on the button that says 'Like' (where the red arrow is pointing) and the word like will change to 'Liked'. Yes, it really is that simple.
It should be noted that this will "like" the page using the name on your main, personal account. It is possible for one page to "like" another page, but the results are different and not what you're expected to do during a like fest.
Liking from a page instead of a personal account does not increase the count of people who like a page. It won't cause posts to the page you liked to show up in your newsfeed. The only thing I've been able to identify that one page liking another will do is list the pages you've liked on your page for people who visit the page. In my opinion, this isn't of much value to anyone. Maybe someone else knows differently.
Now that you've liked the page I linked to above, here are a couple more links to try:
https://www.facebook.com/IndiesUnlimited
https://www.facebook.com/TheIndieView
Am I pushing it too far? Nah, practice makes perfect. Now it's time for to go look at more pictures of Grumpy Cat. Or maybe I should re-read this post from Martin Crosbie?