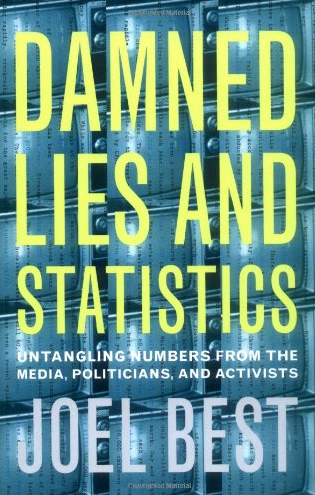 Earlier this month Stephen Hise gave his take on a survey of readers coordinated by bestselling author Marie Force. On the subject of reviews, Hise summarized a few of the survey's findings with these words:
Reviews are important, but readers pay far more attention to other reader reviews on retail sites than to reviews from publications and review sites.
This seemed like a fair summary of the six survey questions related to reviews and their impact although I did have one nit to pick, which we'll get to shortly. In the comments I saw this exchange between Hise and IU contributor Lin Robinson.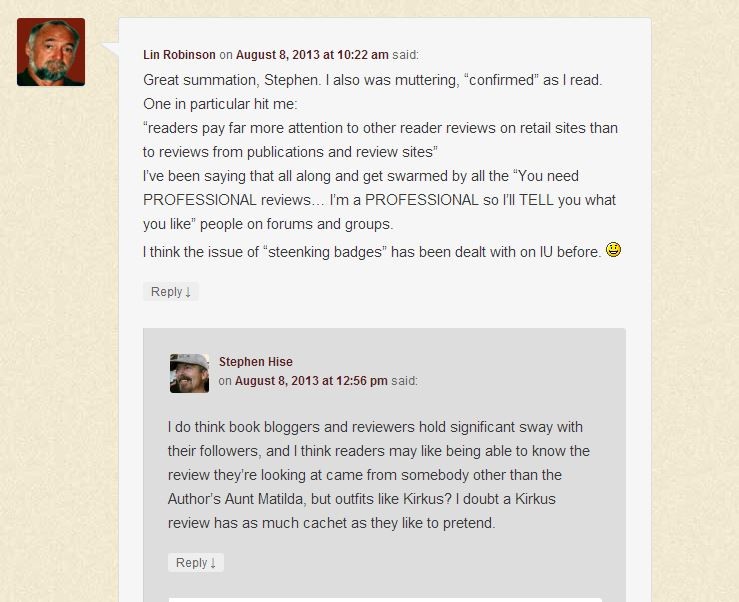 When I saw Lin's comment my initial take was that his "professional reviews" comment would be interpreted to mean publications (like Kirkus, mentioned in Stephen's comment) along with review sites not run for profit by book bloggers. Sites like mine. I liked Stephen's response and had started expanding on why even if we take this survey and Stephen's summary at face value that an author could easily use this to make what I think would be an incorrect decision.
My concern is that an author could see this and think it means he or she should focus their energy on getting reviews from readers while ignoring book blogs. I see this as a mistake. Here are some of the reasons.
A review on a blog is usually also a reader review
In addition to IU and my review site I run a second website, The IndieView, One of its main draws is a listing of Indie friendly review sites. An item we collect from each site as part of the listing is whether their reviews are posted somewhere other than their review blog. Of the close to 300 entries currently in our database, just shy of three quarters of them also post their reviews to Amazon. Many also post their review to other retail sites and reader oriented review sites such as Goodreads or Barnes & Noble.
Not all reviews are equal
We've all read 5 star reviews that contain a couple sentences about the plot (on Amazon this satisfies the 20 word minimum) followed by "I loved it." The only thing worse is the 1 star review that is identical except for saying "it sucked" instead. These reviews help or hurt you with readers who are influenced by the "average review ranking," but aren't of much use otherwise. While there are many great reviewers who review exclusively on Amazon or other retail sites, I don't think it is out of line to say that the typical book review site is going to have reviews that are more helpful to the reader trying to make a purchasing decision than a large percentage of the reader reviews.
A review from a book blogger helps discoverability
Stephen's comment that he thinks "book bloggers and reviewers hold significant sway with their followers" is true. At least I hope it is. Readers who follow a review site tend to do so because they've found the reviewer's taste and theirs align fairly well. A review blog also attracts traffic from Google and other search engines. A reader has to be on your book's page on the retail site before they can read the reviews there. Amazon's algorithms are great for that, but do you want to put all your eggs in one basket?