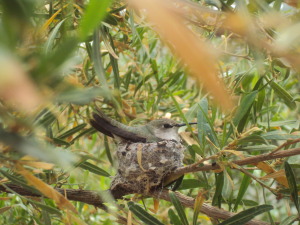 Last week, Google announced that they have launched a new search algorithm. In fact, it's been out for about a month. Did you notice? The new algorithm, called Hummingbird, is the biggest overhaul of their search engine in four years. Of course, four years in the Internet world is like decades for everything else.
How does this affect us?
That depends. The old algorithm took each word that you typed into the search and found related results. If you typed in Beginner's guide to making an audiobook the old Google would search for each word separately. You would get all kinds of things about beginners and audiobooks. Not everyone searching on Google is doing so to buy something.
The new algorithm will now prioritize the context of the query, which is something completely new. This might make it easier to find what you're looking for and do it faster, but how does it affect us as authors?
Here's how. If you blog regularly about how to do things or share tricks of the trade, you will be found more often. Now Google will be taking what we call long tail searches and finding relevant topics that relate to the entire question or search query.
How can you put this in action and attract more eyeballs to your website or blog? Identify five or six questions that someone coming to your site would want answered and then tailor your blog posts around those topics. It's a great way to leverage the new Hummingbird to bring fresh views and increase traffic to your content.