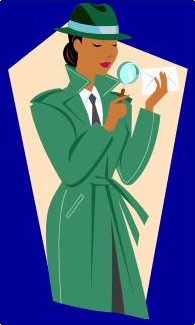 We humans seem to thrive on dichotomies. Descartes kick-started the mind/body dichotomy with his famous thought experiment in which he concluded 'I think, therefore I am'.
In the last century, psychologists came up with the nature/nurture myth, and spent decades trying to work out what was more important to the development of a human being – nature, in the form of genetics, or nurture, in the form of social conditioning.
In recent years, science has busted both those myths. Human beings are neither mind, nor body, they are both, and their development depends on both their genetic heritage, and the effect of conditioning on that heritage.
Yet we, as authors, still insist on classifying our creative style as either pantster or plotter. And I have been as guilty of this as anyone. Ever since I first heard the term 'pantster' I've considered myself to be one. In fact, I couldn't understand how anyone could sit down and outline a story from start to finish. Worse, I secretly felt that Plotters must create very predictable storylines.
Mea culpa, mea culpa, mea maxima culpa.
The truth is we are both Pantsters and Plotters, or at least we should be.
Why? Because a good story has to have a strong plot. Be it Romance or murder mystery or science fiction, every story needs a plot of some kind to move things along, to make the reader want to keep turning those pages. Of course, how that plot comes about is as varied as the writers who struggle with it.
My own personal style starts with characters and the world in which they live. Inevitably however, I always reach a point where the story stalls because it contains no real conflict. In desperation, I flounder around, trying to create conflict from the characters' personalities, but I soon realise how contrived that conflict truly is. And that is when I face the awful truth – I need some believable, external conflict to which my characters can react.
I am at that point right now with my current WIP. It's not a comfortable place to be because I can't see where the story is going. I can't even see where it should be going.
Back when I was merrily writing about the characters and their world, my subconscious did create some interesting possibilities, and I can see where some of them could take me, but my plot is still more like a set of widely spaced stepping stones than a path.
The weird thing is I can see the final scene quite clearly. I just have no idea how to get there without
a) Making the storyline contrived, or
b) Making the storyline so predictable no one will want to keep reading to the end.
That is my dilemma. I need to create a plot, but at the same time I have to keep myself guessing so I don't telegraph the ending to the reader. Complicating the whole process is the need to provide enough foreshadowing to ensure the reader doesn't feel cheated by the ending.
The only way I know to solve this conundrum is to go back to the world, filling in the blanks until I finally stumble onto some obvious 'facts' that I have missed, facts that will give me both the way forward, and the way out.
My way of plotting is non-linear, and doesn't involve an outline per se, but however much I may prefer free-form creativity, I cannot escape the reality of writing – stories demand a plot of some sort.
I guess that makes me a reluctant… plotster? Or perhaps that should be a pantler? Gah! Does anyone have a spare valium?