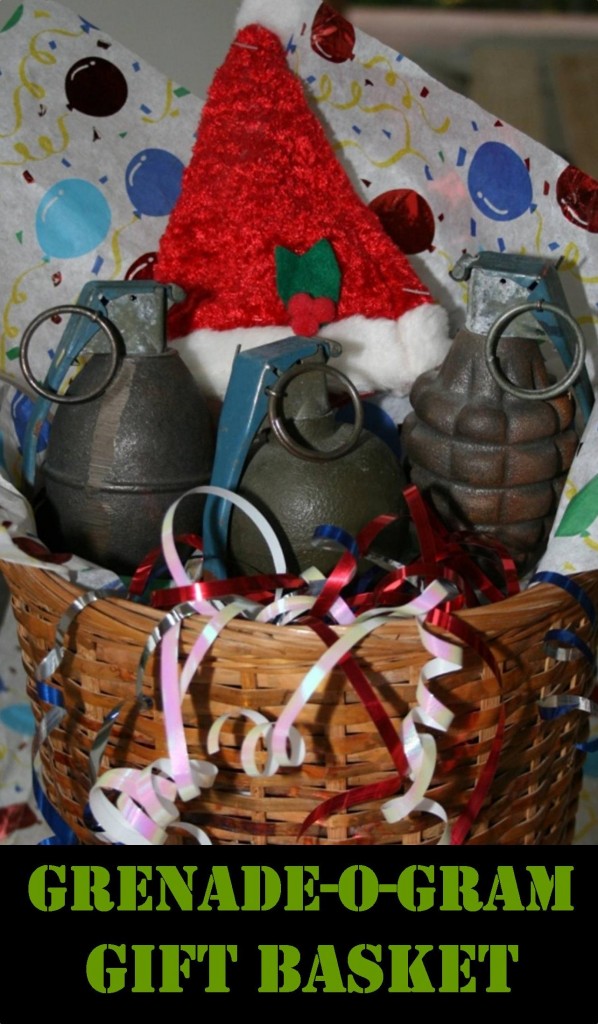 Advertisement
Whether you know someone who's involved in a secretive paramilitary organization or someone who's got a really bad rabbit problem, the Grenade-O-Gram Gift Basket is the perfect choice for bringing holiday cheer, birthday greetings, or just to say, "I care."
Who among us has not fantasized about pulling the pin and lobbing a live one just like Rambo? Maybe your neighborhood is infested with zombies, vampires or worse.
Our gift baskets work for all occasions. You can choose from teargas, flash-bang, high-energy explosives, thermal and fragmentation grenades, OR you can mix and match!
Why not order our special twelve-pack ARMY OF ONE assortment and cover all the bases?
We deliver right to your door. Call 1-800-GRENADES today!