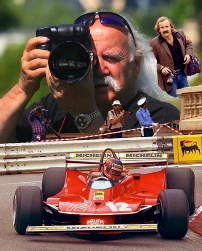 Allan de la Plante has been a professional photographer for over 50 years with many accolades for his work. Author of thirteen books with seven international bestsellers. His subjects range from Firefighters, Legendary Formula One driver Gilles Villeneuve to Pope John Paul II.
He is a requested keynote speaker with a wide range of presentations on his world travels. A natural storyteller, he has delighted audiences from North America to Asia.
---
Villeneuve a Racing Legend by Allan de la Plante
Available from Amazon.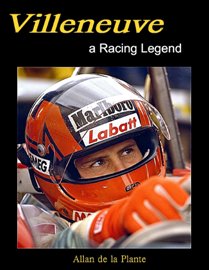 Gilles Villeneuve was perhaps the fastest Formula 1 Driver to ever hit a race track. His many fans, all these 31 years later, seem to think so. Villeneuve A Racing Legend is a celebration of Gilles racing life and a tribute to his many fans. Villeneuve A Racing Legend will take you on a visual journey into this romantic time in Formula One where triumph and tragedy are but the flick of an eye apart. Many videos and slideshows bring Gilles back to us and let him in many cases tell the story. Please also visit Villeneuve A Racing Legend on facebook.
---