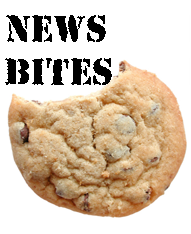 Indies Unlimited Staffer Jim Devitt is suffering from a brief bout of not wanting to work, but will return to his regularly assigned duties as soon as we get the electrodes hooked up.
Remember, we use only the very finest, shade-grown pixels for our features. Now, from around the corner and across the globe, we bring you the latest news in the world of publishing and other stuff.
Here's what's happening:
According to a report from CNN, Amazon founder and Grand Poobah Jeff Bezos was air-evacuated from the Galapagos Islands after falling ill with kidney stones. While kidney stones can be quite painful, most stones pass naturally and do not require further intervention. SpokesKindles for Mr. Bezos said he is recovering well.
In an entirely unrelated story, author K.S. Brooks, who was known to be displeased with  Amazon's Kindle Countdown program, had no comments about having recently returned a book on Voodoo.
Speaking of K.S. Brooks, she put together a list of the top 10 query problems and the tutorials that solve them. These are the issues we are most often asked about. You should bookmark that. Seriously. Maybe we'll just turn it into a resource page.
In the equivalent of bringing a chariot to a NASCAR race, Barnes & Noble will not be showing the Nook at this year's Consumer Electronics Show. There is no word on whether the telegraph in their booth will be operational. In the mean time, I have a suggestion for a new slogan for Barnes & Noble. How does this sound?
We sell books the old-fashioned way: barely.
No, print is not dead, but it's not getting better. The brain trust at Barnes & Noble might want to have a gander at the first bookless public library. Texas is leading the way with a new, high-tech facility in Bexar County:
That makes Bexar County's BiblioTech the nation's only bookless public library, a distinction that has attracted scores of digital bookworms, plus emissaries from as far away as Hong Kong who want to learn about the idea and possibly take it home.
In case you missed it, I made my predictions for 2014. None of them have come true yet, but the year is young. But, I am not the only one with a crystal ball. Lawyer and romance blogger Jane Litte also has some interesting predictions for 2014. She believes it is likely that B&N will buy back Microsoft's interest in the Nook and then partner with Sony. Okay, maybe hers are a little more reality based, if you like that sort of thing.
But the most important thing that happened this past week is that nominations opened for the Indies Unlimited Excellence Awards. This is an opportunity for IU readers to recognize the best review blogs, writing resource sites, and best warning/watchdog sites.  There are no entry fees and no prizes. The finalists and winners will receive handsome, hand-crafted digital plaques commemorating their victory. It is not merely the plaque, but the votes of confidence and thanks behind it that give the award its proper meaning.
Nominations will remain open 5 PM US Pacific Time on January 31st, 2014. So, get your nominations in!