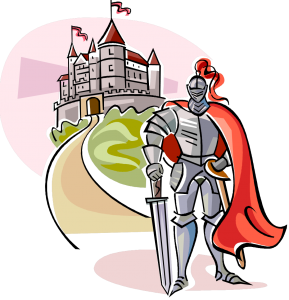 As a writer, I always like to make sure my work sounds realistic. Yes, I am writing fiction and yes, I do take poetic license when I need to. I still want my work to be dramatic and exciting, but I also want my work to be realistic.
Fight scenes, medical incidents, specifics about the setting or the car the character is driving…getting the details right on those things can suddenly take your story from a place of make believe to a place of this could have actually happened. Now of course the reader knows it didn't really happen, but if you can create a world where the details are realistic then you will avoid that moment where the reader makes a face and thinks, "As if!"
So, how do we get these details right?
When I first started writing, I just used to go off the top of my head. I'd read books, I'd watched movies, I could make a scene seem real enough to fool the reader. It didn't take me long to realize that thinking like that didn't really cut it.
If you want to create a believable story, you need to do your research…and there's only so much you can glean from the Internet. I was at a writer's conference workshop a few years ago when I had one of those revelation moments. The speaking author, who wrote crime thrillers, said he communicated with the owner of a gunshop for each novel, making sure he was getting the details of the guns right and his characters' gun use correct as well. I remember thinking, "Brilliant! Why had I not thought of that before?"
Contacting the experts can be scary and sometimes you have no luck, but on those moments that you do, it's solid gold stuff. You can learn more in a ten-minute conversation with someone who knows what they're talking about than you'll learn in three hours of Internet searching.
For my Time Spirit Trilogy, I had one scene where my MC, Gemma, travelled back in time to medieval England. Gemma had to battle a castle full of armed guards and I was lucky enough to chat to a group of men who re-enacted fight scenes from history. They basically choreographed my final fight scene for me, telling me exactly which weapons were used in that era. It was awesome!
For Betwixt, I managed to chat to a physiotherapist and a doctor who gave me very detailed injuries for my MC, Nicole. I basically told them what I needed for the storyline to work and they gave her the appropriate injuries and then listed all the symptoms she would go through. They also gave me her recovery plan. They then did the same for Dale's story (my prequel novella to Betwixt, Before.)
Now living in China, it has been much harder to get in touch with experts, but thankfully I've had a few friends help me out, by contacting experts back in their countries. I had one author contact who was friends with a police officer who managed to give me advice on what would happen to a minor being arrested – information I needed for Before.
When I haven't been able to contact experts directly, I've managed to find books that have been really helpful. The best one I've read so far is Writing Fight Scenes by Rayne Hall. This book is laid out brilliantly, covering each of the different fighting styles. For my fantasy series – The Elements Trilogy – which involved many sword fighting scenes, I was able to go back and adjust what I'd already written, making the scenes more realistic. Little things I hadn't considered – like the weight of the swords my characters were wielding and how this would limit some of the things I had them doing. It was extremely helpful. If you write books with any kinds of fight scenes, I highly recommend this book.
One of your goals as a writer should be to write a story that sucks your readers in and doesn't let them out until they've finished. You don't want "As if!" points in your book and one way to avoid this happening is to get those little details right. So, be brave, contact experts in the field you require your information on. You'd be surprised how many times people love the idea they're contributing to a novel.
Have you ever approached an expert about anything before?
Have you found an amazing book that's helped make your work that much more believable?
[Don't forget, Indies Unlimited offers Getting It Right posts for just this sort of thing, because doesn't everyone want to "get it right?"]