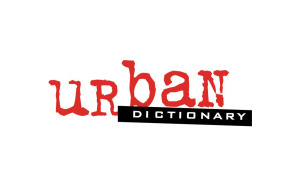 Because of the growing popularity of e-books and the burgeoning population of younger readers, the Urban Dictionary, LLC announced yesterday via a YouTube press conference that it plans to release its own style guide app in 2015.
"Chicago's just not dope enough to hang with us," said Urban Dictionary's founder, Aaron Peckham. Stressing the ubiquitous Chicago Manual of Style's lack of focus on new technology, including the lexicon of text speak and urban slang, Peckham went on to say that SMUD (Stylin' Mo'Urban Dictionary, a name based on their popular book Mo'Urban Dictionary), will be filling a huge need.
"It's so awesome," Peckham's assistant, Jessica, text-messaged in a group follow-up to the press conference. "And how else are hipsters and the olds gonna know that YOLO is all caps and Twerk haz a cap T or whatevs?" She cited the confusion of which characters to use for an emoticon, the proper acronyms for texting and the like as examples of why this style guide is so important for today's independent author. She also mentioned that the app could make the main offices of the Urban Dictionary more productive and less stressful, because currently, she has to "spend at least an hour chillaxing every day after fielding all the phone calls about how to make that totes adorb little penguin or the smiley face with the sunglasses."
In an elaboration to Jessica's follow-up on the Urban Dictionary's blog, intern Trevor, a self-published author himself, wrote: "Chicago and AP [Associated Press Style Guide] don't get on this stuff fast enough. Even texting, which lots of characters do in books, we don't know WTF to do. It's important stuff, for realz, and if it sounds like someone's grandma, kids aren't going to buy it. So we see this as a win-win all the way around. Writers can sound hip without asking their kids to translate the hundreds of ways to ROFL and maybe getting it wrong." As an example, he forwarded a link to a Tumblr post about an author asking her kids to give her the lowdown on the text-speak, but as a joke, the kids punked her by giving her totally wrong meanings.
When asked if SMUD could potentially influence the popularity and market position of the Chicago Manual of Style, a representative from CMoS, who refused to give his name unless we paid $35 for an online subscription, said that we were smart enough to use the index and look up the answers ourselves.