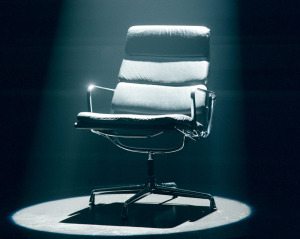 You are unlikely to recall my wail of despair a few months ago regarding making the switch from non-fiction to fiction. Just in case you have been fretting on my behalf however, it's sort of going ok, thanks. And I've had an idea. I don't actually know yet whether I'm a plotter or a pantser so I have been trying to work with a few 'rules', to see where they lead me. If they go nowhere, I will stop trying to plot and begin to just pants. Which is kinda rude if you're a Brit. Where was I? Oh yes…
I was reading RJ's brilliant post about story bibles last month and followed her trail back to Arline Chase's post about character creation. I dutifully set about fleshing out my people in the manner described. I set up a spreadsheet, honestly I did. It had all the stuff on it that you need to know about your people, their motivation, their challenges, their appearance, childhood, food choices, the lot. And I sat and looked at it for ages. I put two characters' names into the right spots and stared at the empty boxes. It felt like those awful 'comprehension' exercises that people in their late 50s who were educated in the UK may recall. You read a passage from a book, which you might have quite enjoyed, but then you had to spoil all that by proving to someone else that you understood what it meant.
So, my characters remain a little underdeveloped. I have actors in mind for a few of them, another one is based on the pal who is helping me with my research, and they all have voices in my head, but that's it. Until last week. Something happened to make me realise I might be able to let them tell me about themselves.
I did sort of know that writers interview their characters but I'd not actually given it much thought before. As a non-fiction writer, I have either already interviewed my characters or they aren't speaking to me any more and I have had to disguise their name and hope they no longer read books. But I think this could be my answer to the blank character sheet dilemma.
My inspiration happened thusly. I maintain the website for a group of writers who recently undertook a joint blog hop. The hop was organised by Fabulosity Reads, who suggested it would be fun if each participant put a character interview on their blog for the day of the hop. This is how I managed to read my first character interview… Jackie Weger interviewing the not-a-hero pilot from her latest book.
As I read, I realised I was in on the kind of back-stage musings that you get on those DVD extra bits. This was officially fun and not homework. I therefore plan to interview my people. Maybe they will tell me in their own words where they went to school, what they like for breakfast and how they choose their clothes. Maybe they will also tell me what their motivations and challenges are, during this tale that is still unfolding.
It may help that the story, my first piece of fiction, was inspired by two voices. The yarn came to me while standing in line at the grocery store, listening to the chatter of the woman at the checkout. She made me smile. I memorised some of her phrases to note down when I got home. Hearing her voice suddenly made me realise that an idea I'd hardly known was in my head could be a book, and that she was going to be its heroine.
The voice of the hero had slotted into place before I'd paid for my shopping (he was behind me in the queue) and the notebook I now carry with me everywhere (just in case it happens again) is full of his tricks of speech, too. The next characters populated a little more slowly but they all have voices and little else, possibly a byproduct of too much time spent listening to BBC talk radio.
So, I shall interview them all and see what happens. I will of course, use Arline's outline to help formulate the questions and I might have a go at asking them what they think of each other. I know that a number of you like to interview your characters, so my question is, have you tried using this technique to round out a person while you are still writing?
And if so, did it help?