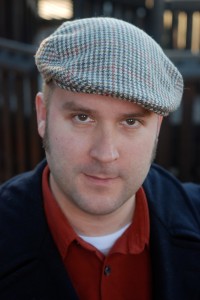 I always wanted to be a gun for hire.  So, when Stephen asked me to join him and my pal K.S. Brooks as a contributing author with the Indies Unlimited team, the decision was easy.  I strapped on my six-shooters.  And by six shooters, I mean pants.
It didn't require any thought.  Stephen and Kat are good people.  I like to do the thing where my fingers make the words in my brain come out.  I like to have lots of outlets for my work: blogs, stories, music, novels, graffiti – you name it, I've done it (except for the graffiti part).
I'll be throwing up a few posts a week.  Wait, that sounds painful and disgusting.   I'll be posting a few things a week.  Stephen was kind enough to give me a lot of leeway.  Until I inevitably abuse it.  So, it may be an article like the one I posted recently about writer's block (here).  It may be a story like 'She' that was featured exclusively on IU (here).  It may be a shopping list if I get desperate.  Or a list of people that I need…some of you fine people to, um, pay a visit to.
Here's the straight dope.  Writing is the only thing I love that doesn't love me back.  And I love and respect it for that.  I'm also a musician and know from years of experience that independent artists (writers, musicians, visual artists, etc) need to stick together.  This is a great resource for writers, a good place for straight up entertainment, and a really bad place to try and sell discounted Viagra.  I'm proud to be part of it.  (Wanna buy some cheap Viagra?)
Stephen is a good guy.  Not as attractive as some, but by some I mean me (and that's not really fair…I mean, c'mon).  Kat is an awesome lady.  She works too hard.  But I suppose that is charming in some way.  Most importantly, they can both write like cats with their tails on fire (I have no idea what that means).
So, a big thanks to Stephen and Kat and all you lovely people out there in internet-land.  I hope to contribute something other than being the smart, attractive one.  But I'll take what I can get.
One caveat.  IU is a PG-13 blog which literally cuts my vocabulary in half, but I'll do my best.  And you can always find tourettes-esque rambling and 'Live Nude Girls' 24 hours a day on my blog at www.jdmader.com.
*     *     *     *     *     *
JD Mader is the author of 'Joe Café' and a contributing author to Indies Unlimited. You can find more of JD's writing at his blog www.jdmader.com.