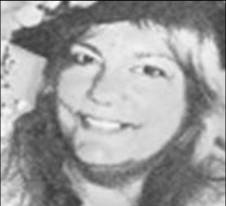 I just read an article at Health.com that named writing as one of the top 10 professions in which people are most likely to suffer from depression. Of course that wasn't a surprise. Writer friends and I have had many conversations about our tribe's tendency toward suffering mental illness, and offing ourselves with rather disturbing frequency. Virginia Woolf, Ernest Hemingway, Anne Sexton and of course Sylvia Plath are some of the best known examples.
Though the article didn't teach me anything new – the "what" was old news – it did make me wonder about the "why." I decided to do a little research. I found an article on the subject of depression by novelist Simon Brett. One of the things he said was, "Many writers are introverted, quiet people, and find it stressful to have their work assessed publicly. Now there are reviews on Amazon, for example, so that happens even more."
He makes a point that is especially relevant to us these days, feedback is faster now and, I would add, with the anonymity granted by the Web, especially vicious. It takes a very strong person to stand up under these constant, or even occasional, blows to the ego.
Even if you ignore the pain of criticism, the very act of writing can inspire depression. Science fiction and fantasy author, Elizabeth Moon, in a wonderful article that talks about her own war with depression, put it this way. "If you wanted to make a cheery person with no predisposition to depression depressed, you could stick him in front of a typewriter or computer for hours a day – feed him a typical writer's diet – forbid him to exercise, isolate him from friends, and convince him that his personal worth depended on his "numbers." Make him live the writer's life, in other words, and watch him sag."
She then goes on to talk about the strange affection writers have for depression. I can certainly relate. In my early years as a writer I truly thought that depression was my muse, that it gave me a certain depth of understanding for the conflict and pain with which my characters struggled. It took me a long time to realize that I could write without that muse, in fact, I could write more, meet deadlines, and impress publishers. Depression is a terrible muse. It eventually takes its toll, wearing you down, destroying ambition and creativity, even driving you to self medicate with alcohol or other drugs.
One of my worst depressions occurred after I finished writing my first novel. I didn't know that this is a common occurrence. That many writers, after finishing a long project, tend to get sick, get drunk, get depressed, or all three. Thanks to the intervention of family and friends I saw my doctor and began taking an anti-depressant. I then found a wonderful therapist and received cognitive therapy that helped me climb out of the dark hole I had fallen into. Therapy also gave me tools to help me recognize when I was approaching that edge again.
If you think you're depressed there are steps you can take. Do not suffer in silence. Talk to your doctor, your friends, your family. Be honest. Get help. Don't fall for the myth that depression makes you a better writer. You need time and energy to be a writer. Depression can rob you of both.