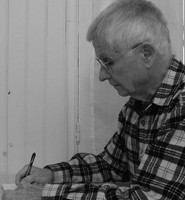 Electronic readers, mainly Amazon's Kindle, and the ebooks they spawned have been a boon to Indie authors who could make a little money while providing their readers with a bargain. An author can publish his book in electronic format on Kindle without any cost. For example, my book, Digging Deep: A Writer Uncovers His Marriages, has sold about eight times as many copies in the Kindle format as it has in the print version with about the same profit per copy on both. The ebook cost the reader one-third or less of the cost of the print version.
It occurred to me sometime ago that Amazon in all its corporate greed would figure out a way to eliminate this benefit to Indie authors and turn it into more profit for Amazon. Last week Amazon through Kindle Direct Publishing announced a scheme that does just that.
They call it KDP Select. Here is how it works: The author is solicited to join KDP Select, which, if you join, means that Kindle will offer to "loan" your Kindle book to any member of Amazon Prime for free. The reader pays a fee to be a member of Amazon Prime. The author receives no royalty when the Amazon Prime member borrows it because it is being "loaned" for free. The loan is forever so it really is not a loan; it is a giveaway. What does the author receive? A "proportionate share" of a fund that KDP states will be $6,000,000 annually. Of course, the bulk of it will go to the best selling, famous authors. We Indies will get pennies. Worse yet: who is going to buy our Kindle books, if they can borrow them for free simply by paying Amazon a small annual fee? Only somebody that just has to have your book, of course. There goes our Kindle sales. So we are forced to join. Amazon makes out like a bandit, as usual, because they get the annual fees from millions of Prime members, and pay out I am certain far less to the authors of those free loaners. That is the way Amazon is going to stop Indies from making anything but pennies–by forcing us to give away our books. No one will buy if they can borrow for free.
The only way to stop this outrageous attempt to stamp out Indie authors is to refuse to join KDP Select. Do you, as an Indie author trying to get your book out there so people will read it, have the courage to not join and see your sales plummet? I don't. I want people to read my books.
Boyd Lemon-Author of "Digging Deep: A Writer Uncovers His Marriages," a memoir of the author's journey to understand his role in the destruction of his three marriages, helpful for anyone to deal with issues in their own relationships.  Information, excerpts and reviews: http://www.BoydLemon-Writer.com.