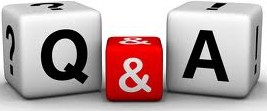 Q: What is an "indie" author?
A: Because the term is somewhat nebulous, we're asked from time to time about our definition of an "indie author." At Indies Unlimited, we support a broad and inclusive definition that encompasses authors whose body of work is not obligated to a single large publishing company. Authors who are exclusively self-published, those who work with small print or regional presses, or small digital publishers, and those who may do some of each, or even have only some work published by traditional publishers are welcome here. The bottom line is that if you consider yourself to be an indie, you most likely qualify.
Q: Are all genres of literature promoted on Indies Unlimited?
A: No. The main genres we promote are listed in the masthead. We also feature some children's books. As a general rule, we stay away from sex, religion, and politics. We rarely feature poetry or business writing (except as it relates to the business of writing).
Q: Do you do book reviews?
A: We do not do book reviews. We have two contributors who are respected reviewers with their own review sites. Rather than posting reviews here, Cathy and Big Al provide valuable advice and insights to authors from their unique  perspectives.
Q: I have a topic suggestion, how do I get that to you?
A: Submit any suggestions for topics or features you'd like to see by using the contact form. We are always open to suggestions, and want to meet the informational needs of the indie community. In some cases, we may be able to direct you to a previous post on the topic.
The answers to these and other questions can be found on our FAQ page.