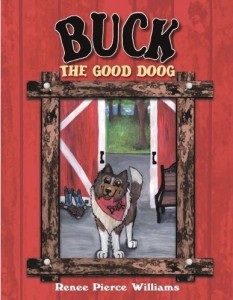 Are you ready to embark on a fun adventure with an endearing dog? Witness how an eight-week-old collie pup gets adopted and becomes a loyal herd dog.
Based on true events, this book will educate your child on the breed instincts and characteristics of a collie. Filled with colorful, hand-painted illustrations, it will capture your child's imagination and take them on a journey in the life of a loyal four-legged companion. Buck the Good Doog is a must read that allows children to explore both the beauty and responsibility of owning man's best friend. The word "Doog" is not a typo. You will have to read the book to find out why it becomes a part of his name!
This title is available in print or Kindle edition from Amazon.