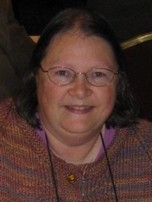 We are pleased to announce that Lynne Cantwell is joining the staff of Indies Unlimited as a contributing author.
Lynne worked as a broadcast journalist for many years; she has written for CNN, the late lamented Mutual/NBC Radio News, and a whole bunch of radio and TV news outlets. Lynne's education includes a journalism degree from Indiana University, and a master's degree in fiction writing from Johns Hopkins University.
She has been writing fiction since the second grade, when the kid who sat in front of her showed her a book he had written, and she thought, "I could do that." Come to think of it, that other kid might have been me. Lynne, did we trade pudding cups?
We are sure you will enjoy Lynne's wit and wisdom. Please join us in extending a warm Indies Unlimited welcome to Lynne Cantwell.