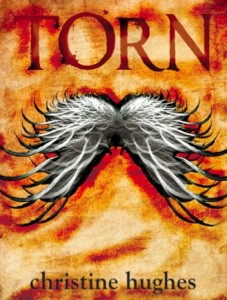 Author Christine Hughes is pleased to announce the release of her new young adult paranormal book, Torn.
With the sudden, mysterious death of her father, Samantha discovers her life isn't what it seems. She isn't the normal teenage girl she thought she was and must now take her father's place in the fight between two groups of fallen angels, the Faithful and the Exiled. While dealing with a devastating betrayal—and having feelings for someone she's forbidden to love—Sam must fight the growing darkness within her as she struggles to make a choice between fighting alongside the Faithful or succumbing to the temptation of the Exiled. Both require sacrifices Sam isn't sure she can make.
Torn was released on June 9, 2012 by Black Opal Books. It is available from Amazon.com, Smashwords, and Barnes & Noble.