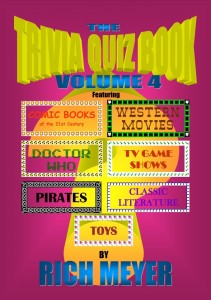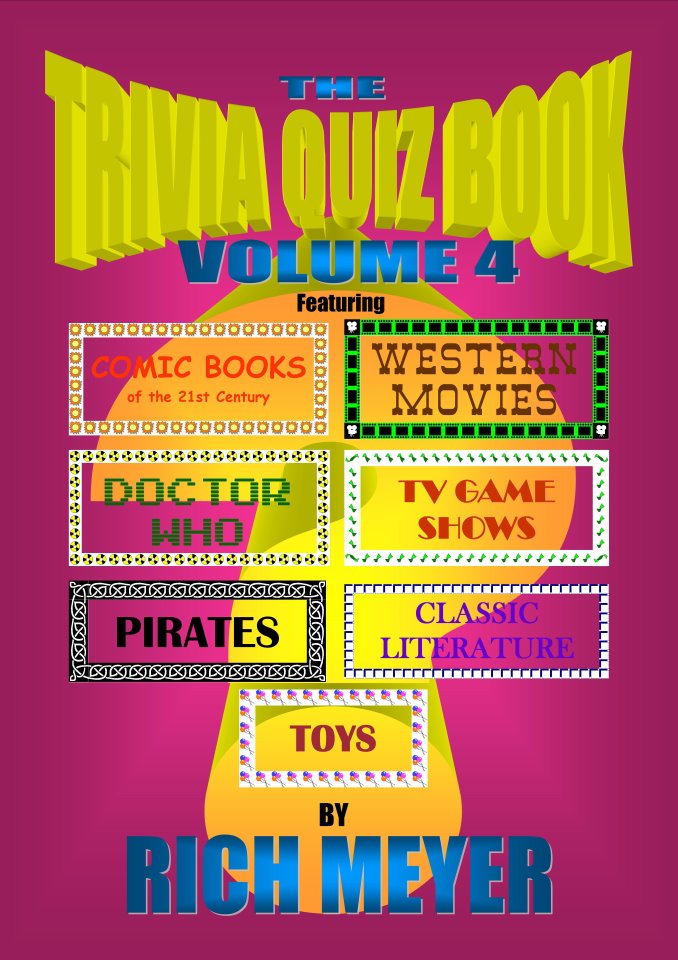 Author Rich Meyer is pleased to announce his new release, the Trivia Quiz Book Volume 4.
500 easily-traversed questions and answers are featured in the fourth and latest book in the Trivia Quiz Book e-book series. This time around, the questions are about seven different pop culture subjects: 21st Century Comic Books, Western Movies, Doctor Who, TV Game Shows, Pirates, Classic Literature and Toys. There are questions here for all ages, all skill levels and most everyone should get a touch of nostalgia when they try to answer this blasts from the past.
The Trivia Quiz Book Volume 4 was self-published by Rich Meyer in June 2012. It is available from Amazon, Amazon UK and Smashwords. Learn more about author Rich Meyer at his Amazon author page.