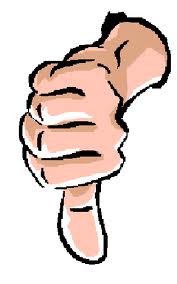 I'm not going to lie to you. (Hopefully, you know this by now.) I am one of the most competitive people I know. I try to repress this aspect of my personality because I don't find it endearing. If someone has to win, I want it to be me. If someone is going to judge me, they better damn well judge favorably, because I do everything I can do to "win". I don't do things I can't excel in. Like I said, it is one of the things I dislike most about myself, but it is what it is. So, it was with a sick feeling in my stomach that I checked my books on Amazon and saw that, along with 8 five-star reviews, 'The Biker' now has a ONE STAR review. Then I looked deeper and breathed again, and then I made a call to Amazon. Now, I am waiting. A bit bemused, a little angry, and a lot befuddled.
This is the eloquent review:
By lbo
This review is from: The Biker (A Matt Stark Novel) (Kindle Edition)
1st paragraph started out like overblown figment of the worst novel ever written,and within the space of two confused pages (M-16 or AK?, make up your damn mind!) turned into a completely hyperviolent, moronic fantasy written in totally juvenile fashion. Complete waste of 4 dollars and 5 minutes!
Now, I have known for a while that there is another book called "The Biker". It was published two days after mine – I checked when I published mine that there were no others. I have not read it. I have no idea whether this review is accurate. I want to be very clear here…it may be a great book – I have no idea – this is not an attack on the other "Biker". The other two reviews it got are good.  I do know from the preview that it mentions an M-16 and an AK in the first two pages and neither guns appear in my book. The mistaken identity is pretty clear.
I really don't want to come off as a review whore, but I think we are all like that to an extent. If I got thousands of dollars in royalties every month, I wouldn't care quite so much. Right now, reviews are the biggest reward I get. My friend, Jesse, recently wrote a blog post about the importance of reviews. They mean a lot. "Joe Café" has 53 reviews with an average of 4.5 stars. The fact that people enjoyed the book and cared enough to leave a review means A LOT to me. Some of the people I know, most are strangers (some that I have come to know), some are from writers that I respect – those are extra special. Point being, I take reviews seriously.
When I got this bogus review, I didn't understand; I had no idea what to do. I was confused because it was an 'Amazon Verified Purchase', so the reviewer must have bought my book. Maybe he bought both and got confused? Maybe there was a glitch. Maybe (horror) people were somehow getting the wrong book when downloading mine. I called Amazon. They are "looking into it".
I feel weird about what will now be referred to as THE REVIEW. My friends stepped up and commented on the review – asserting, as I did, that there was a mistake. That made me feel good. But it is a strange feeling. I can't help but wonder how many people are out there telling people what a terrible book "The Biker" is. I feel bad for the other writer who I know nothing about. I have faith I can get the review removed, but it opens a whole new portal of paranoia that did not exist before. This is the first time I have ever heard of something like this happening, so it doesn't happen a lot. But keep your guard up, because it CAN happen.
*     *     *     *     *
JD Mader is a Contributing Author for Indies Unlimited and author of the novels 'Joe Cafe' and 'The Biker' – co-author of the mighty 'Bad Book' (available here). For more information, please see the IU Bio page and his blog: www.jdmader.com.