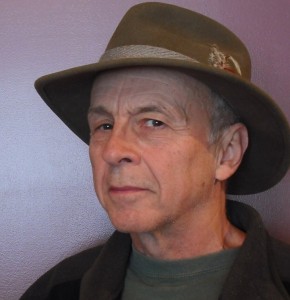 We indie authors work hard to coax readers to buy our books. When even a trickle of sales of an ebook is cause for euphoria, it astounds me that so many authors ignore 38% of the American ebook market and the majority of the Canadian market.
I am a regular visitor to IU. It's a great site for trailers, sneak peeks, and advice. My only disappointment is the near exclusivity of Kindle as an ebook format. Most of the freebies offered on Fridays are Kindle ebooks. Twice, when I decided to buy a book after watching a trailer on IU, the Kindle-only format stopped me. Sure, I can read a Kindle book via a special app on my laptop, but that is not where I do my pleasure reading.
The Amazon format is proprietary. Its ebooks play only on a Kindle device or Kindle apps. The non- proprietary format epub is readable on the Kobo (my choice), Nook, Sony Reader, Apple devices, and via apps on third-party platforms. Together they claim a very large segment of the US market.
According to "The rise of e-reading," by Pew Research Center in April 2012, the Kindle has 62% of the American market. The Nook has 22%. The rest is shared by Kobo, Sony, and other platforms.
While the Pew study stated that Kobo had just 1% of the US ebook market, a 2012 study by Ipsos Reid says Kobo has an astonishing 46% of the Canadian market, where it was invented. (The Canadian market is one-tenth the size of the American market.) In Canada, Kindle came second with 24%, followed by Sony at 18%.
"The Global eBook Market" by O'Reilly Media says ereader use outside of North America is less popular but growing. In the UK, for example, Kindle has 14% of the ebook readers, Sony has 6%, the Apple iPad and iPhones have 17%, but 45% of people still use their desktop or laptop computer to read ebooks. The study notes that Kobo is grabbing global market share by creating localized versions for foreign languages.
It is easy to diversify your ebook format. Like most authors, I use Kindle Direct Publishing for sales on Amazon. But, I use Smashwords for every other ebook vendor. The Smashwords publishing process requires extra care in preparing the source manuscript because their "Meatgrinder" must convert the source into at least eight formats. But, if you follow the Smashwords style guide exactly, the conversion process works every time.
Smashwords will also make your ebook available to Apple, Barnes & Noble, Sony, Kobo, Diesel, and others, if your manuscript and cover are professionally produced. Thanks to Smashwords, readers can find my first novel, Counter Currents, at all those locations and more.
Unless you have signed up for Amazon's KDP Select, which demands exclusivity, diversify your ebook format to maximize your sales.
---
Shaun J. McLaughlin writes and publishes history books and historical fiction novels, both self-published and traditionally published. Find his thoughts on indie publishing and information on his books at his imprint blog Raiders and Rebels Press.