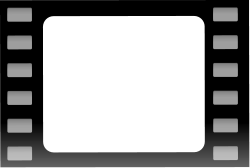 It is a truth universally acknowledged, that an author in possession of an idea for a book, must be in pursuit of a fortune.* Alas, the dream of a million-dollar author contract has always been hard to realize. The difference today is that the goalposts have moved.
Back in the bad old days before the Internet, an aspiring author with a dream, but no publishing industry connections, basically had one hope: to find an editor who believed in his or her story enough to publish it. A lot of people submitted their stuff "over the transom" — i.e., they sent their unsolicited manuscripts to the publishing house, where they languished in a slush pile until somebody was assigned to box them up and send them back. Occasionally, an editor would publish something out of the slush pile and make a tidy sum thereby, which reinforced the idea that it could happen, no matter how dismal the ratio of slush-pile blockbusters to returns.
A number of alternatives were supposed to help save you, the savvy yet undiscovered genius, from the bottom of the pile. You could try to build a track record by submitting your short stories to a magazine — literary, genre, or popular. Yes, popular; back in those days, many magazines published short fiction. Once you could prove that some editor was willing to buy your work, then it was easier (or so we were told) to convince an editor at a publishing house to take a flyer on your novel. (An offshoot of this process was that you probably had written enough short stories to get a two-book contract: the debut novel and a short story collection.) Then magazines began cutting back on the number of short stories they would publish in a year, and it became increasingly difficult to get a foot in the door this way.
That left a couple of other tried-and-true ways of attracting a publisher's interest. One was to attend conventions, etc., and chat up the editors who also attend — which was impractical for the large percentage of authors who didn't live near where such conventions were held. Another was to get an agent. But as publishing houses cut staff and eventually refused to accept unagented manuscripts, agents eventually became de facto gatekeepers. With their slush piles now overflowing, it became harder to get one to read your manuscript.
Today — does the term "aspiring author" even exist today? Anybody with a computer can write a book and upload it to KDP. (It's not always wise, of course, but that's a separate issue.) Agents and publishers have almost become superfluous. So how do we make our million bucks now?
Why, we hope for movie rights, that's how. And just like in the bad old days of the publisher's slush pile, all it takes is one or two success stories for our authorial eyes to light up with (your currency of choice) signs.
Hugh Howey wrote several novelettes, packaged them into an omnibus version, put it up on Amazon, and got the attention of big-time director Ridley Scott. (http://indiereader.com/2012/05/indie-author-spins-wool-into-movie-gold/) Judith Marshall sent out a news release about her novel and was contacted by an actress-turned-producer who optioned her story. (http://buildbookbuzz.com/press-release-generates-hollywood-screen-option-for-indie-author/)
Not only has Tracy Garvis Graves signed a seven-figure deal with Penguin for her book, but MGM has reportedly optioned the movie rights. (http://www.digitalbookworld.com/2012/indie-author-inks-seven-figure-deal-with-penguin-after-shooting-up-e-book-best-seller-list/) All three of these authors were indie authors first. Now, if they're not rich quite yet, at least they've been able to quit their day jobs. Because of their successes, I expect we'll see more and more indies looking to take the same road to riches.
It's good to have a goal, and there's nothing wrong with dreaming big. But just like in the bad old days, when only a few authors made buckets of money from their books, the chances of your book being optioned is pretty small — and a lot of options simply expire.
But it could happen, right? Hmm. I wonder who would be good to play Naomi….
*Apologies to Jane Austen.