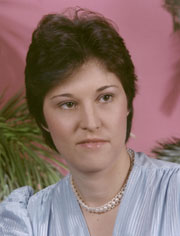 Hastings is a chain of brick and mortar book and entertainment  stores. I have found a way to get my paperback books onto the shelves of my local Hastings store.
If you live in an area where there is a Hastings bookstore (scroll down to the bottom of the website and type in a zip code to find a store near you), you are in luck in getting your print book on their bookshelves. By now you are probably asking how this can be done. Well grab your favorite cuppa java (or what have you), sit in your favorite comfy chair in front of your computer and I will tell you.
I walked into my local Hastings store in Lewiston, Idaho, with six of my paperback books and matching bookmarkers, to see if they would sell them. My philosophy has always been that it never hurts to ask—all anyone can say is yes, no, maybe, heck no, you've got to be kidding me or @#% no.
So upon entrance, at the end of a long shelf—called an endcap—I found a display of books by local authors. My first thought: excitement; I was excited to see this though I didn't, at this point, know if they would display mine, let alone sell them until I asked. My second thought: potential; there is so much potential for self-published authors if all Hastings stores had a local author shelf.
After seeing the local author display, I found a sales clerk at the registers to ask if they would sell mine. Unfortunately the sales clerk had no idea, but directed me to ask the book manager, who just happened to be brand new to the store. She was not in that day, but long story short, I left my books with another book sales person along with my name and phone number, so when the book manager called me back, she knew the answer—a resounding YES.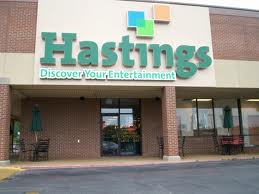 The next time I went into town, I stopped at Hastings to sign papers and learn that they sell the books on a 60/40 split on consignment. They did not seem to care how my book was published. And I was so excited to have my book on the shelves of a real bookstore that I didn't even ask if they would place them on the local author display endcap. I have gone back to the store a few times, checking to see if any sold and where they placed my books. One of my books was on the endcap for local authors; two were placed on another endcap where they announce the Romance section and two more were placed with other romance books on the bookshelves—traditionally published or self-published authors alike. I truly have to say I was ecstatic to see my books on the shelves of a famous bookstore.
The Scoop on book signings in Hastings
Daniel Patrick O'Rouke had invited people to his book signing at a Hastings in Coeur d'Alene, Idaho through Facebook. Because I was driving through there to visit my kids and granddaughter north of Sandpoint, I made it a point to stop in and meet him. I also knew he had self-published his book and did print through Createspace, as I had done mine and I wanted to know…rather pick his brain…how we got our books priced and sold. Did Hastings order them or did we, as the author, bring them?
You purchase your books through Createspace yourself (or where ever you have your book in print), ordering the amount you think you will sell at the book signing. Sometime before the book signing, bring the books into Hastings, or early the morning of the book signing, to have them place the price on the book. They will give you the books back so you can meet the reader at the book signing table they set up for you, sign a book for them and get a picture taken with you (if they ask), and then the reader pays for the book at the cash register. At the end of the book signing, I believe Daniel said they cut you a check for the 60% split on the total sales.
I am planning on having a book signing at the Lewiston store the day after Thanksgiving, so I will report back to you on my success if you wish.
So has anyone had a successful book signing at a Hasting's bookstore?
---
Jacqueline Hopkins is the author of Wilderness Heart. As an avid reader of romance, historical romance, murder mysteries, fictional mainstream and thrillers has driven her love of writing in those genres; she also loves photography and uses the pictures she takes to help her to describe places in her books. Learn more about Jacqueline at her blog. You can also find her on Facebook and follow her on Twitter.