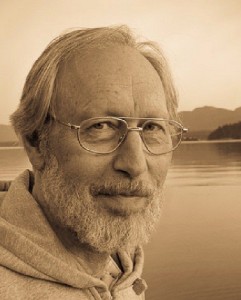 Morgan Nyberg was born in Port Arthur, Ontario and grew up in farming country in southern British Columbia. After graduating from the University of British Columbia he worked as a labourer for a decade before finally settling into teaching. For most of the last 30 years he has lived abroad, teaching English as a Foreign Language in Ecuador, Portugal and the Sultanate of Oman. His first book, The Crazy Horse Suite, a verse play, was performed on the stage in New York and was broadcast on CBC Radio. His memoir, Mark, won the CBC Literary Competition. His first venture into book-length fiction, a children's novel, Galahad Schwartz and the Cockroach Army, won Canada's prestigious Governor General's Award for Literature. Since then he has added a further children's novel, Bad Day in Gladland, and three novels for adults, El Dorado Shuffle, Mr. Millennium, and Since Tomorrow. He currently lives on Vancouver Island, British Columbia.
---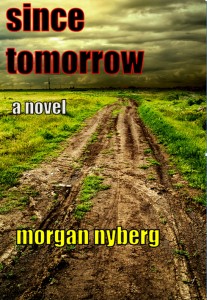 Since Tomorrow
by Morgan Nyberg
Available from Amazon US and Amazon UK.
"…a magnificent book that lays out an exquisitely formed vision of a broken world."
—A.F. Stewart
Since Tomorrow is a novel of a world in the remaking. An old man, Frost, remembers the "good times". Those who live on his "farm" among collapsed warehouses and the foundations of vanished houses struggle to maintain human values. But when others in this makeshift world are driven only by greed and the need for power, all values must ultimately be replaced by the simple instinct for survival.
This full-length novel takes the reader to the West Coast of Canada, where the city of Vancouver has been transformed by climate change, pandemic, economic collapse and earthquake into "Town", a squalid, lawless place inhabited the desperate, the diseased and the dying. Taking advantage of this state of affairs is the formidable Langley, who grows poppies to produce "skag", a crude form of opium. Langley has amassed enough power to control a small private army. And now he is determined to acquire Frost's farm for himself. Recklessly opposing Langley is Frost's fearless but impulsive granddaughter, Noor.
Like Cormac McCarthy's The Road, Since Tomorrow demonstrates that there is room in the post-apocalyptic genre for the highest quality writing.