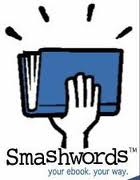 The holiday shopping season is upon on us. Time to start thinking about the kinds of goodies to stuff those Kindles and Nooks and Kobos and Sonys hanging from the mantle.
Unlike Amazon, Smashwords distributes to about every retailer in the world. Props to Coker and his crew of indie rebels.
Here is a holiday salute to Smashwords and the Smashers with a selection of holiday-themed books. Give these authors' wares a look-see and maybe you'll find just the right gift for that special someone without ever having to leave the comfort of your home. Just click the cover to look and even buy.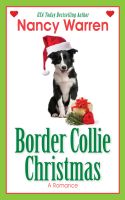 Border Collie Christmas
by Nancy Warren
When Erin Nash hears a baby crying outside her door on a cold December night, the baby she discovers is a lost puppy with a red Christmas bow still hanging around its neck. When she attempts to unite the dog with his owner, she meets Jarad a man trying to raise a-five-year old daughter, Sadie, alone. The little dog with no name plays matchmaker, bringing two hurting people together.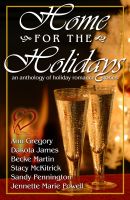 Home for the Holidays
Ohio Valley Romance Writers of America
This collection of romantic holiday stories from the Ohio Valley Romance Writers of America runs from sweet to poignant, darkness-tinged to comedic, but in all, people find the hope of love, and joy in the holidays. Stories feature married couples and those newly-met, some whose lessons lie in the past, and even vampires… all of whom find happiness and peace when they come Home for the Holidays.
A kiss from a gorgeous Highlander would make a great Christmas gift…or not. Heathcliff McKinnon, a nineteenth century Scottish laird, is desperate to communicate with his new mute daughter—so desperate, he'll accept help from any quarter, or so he thinks. But when aid arrives in the person of a lovely—though odd—American woman, he realizes something sinister is afoot.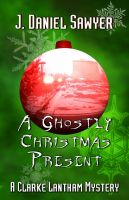 A Ghostly Christmas Present
by J. Daniel Sawyer
It's hard to beat being thrown in an out-of-state jail on a trumped up charge as a Christmas present, but detective Clarke Lantham loves a challenge. So when he calls up his brother for help with bail, he thinks he's prepared for the ordeal of spending a holiday weekend with relatives who put the "strange" back in "estranged." That was his first mistake.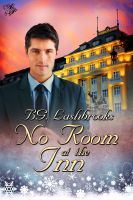 No Room at the Inn
B.G. Lashbrooks
Greta Nole loved the old hotel more than any other place on earth. If the new owners close it down, she'd be out of a job and her beloved hotel would be gone forever. She'd do whatever she had to do to get the hotel in tiptop shape before the new owner arrived after Christmas. But first she had to survive Stormzilla, the nastiest snowstorm to hit southern Indiana in years.