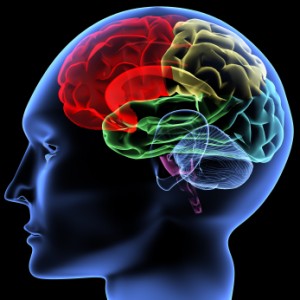 I used to write first drafts longhand. Yes, with my actual hands using a device they once called a "pen," which is not the same as that stylus-thing you use at the bank or on your MaxiPad. And paper: lots of paper in lots of marble composition notebooks, at least fifty of which are currently on a shelf in my closet. Many trees died for my filthy habit. But I was not ashamed because they were bad trees, bad, misbehaving trees that jumped into traffic and collided with people's cars. Bad, naughty trees.
Anyway. After filling several notebooks, I would type the first draft into my computer, massage it a little, print it out, scribble all over the products of more of those death-row trees; repeat until done. Okay, at that point, I was getting a little ashamed that perhaps I was rationalizing the tree thing. Maybe DNA evidence would prove that they had been innocent all the while. But I convinced myself that this was the only way I could write a novel.
Then a repetitive strain injury forced me to change. At first, I freaked out. I only knew one way to write first-draft: with a pen and a notebook. With elbow-to-wrist braces on both arms—and a doctor's "suggestion" to give all that pen-using stuff a rest—I bemoaned my fate, convinced that the one novel I'd only partially written would be my last.
With patience and some ergonomic tips, I could eventually type again, but the holding-the-pen thing, not so much. Too painful. How, how, how, would I ever write first drafts again? Directly into the computer? That's crazy talk. I NEEDED that connection, that brain-to-hand-to-pen-to-dead-tree connection. That's how my brain was wired.
And then I tried it. It felt awkward at first, even a little naughty, like I was taking a shortcut that "real" writers would shun me for. (Yes, even back then, some writers behaved badly, although without FaceTwit groups, fewer people knew about it.)
Slowly, though, it worked. Now I write first draft material on the computer without even a second thought. Pens and notebooks? Those I took on vacation or turned to when the power went out, although not without a silent apology to the trees and a hefty donation to the botanical equivalent of the Civil Liberties Union.
Then my arms flipped me off again. We're TIRED of writing, they said. We're tired of all those things you do with arms: driving, cooking, invading small nations. I secretly think they were sympathizing with the trees for my past indiscretions. But there I was again, advised to avoid the one, arm-related activity that gave me the most pleasure. No, it's not that, you filthy-minded people.
But this time, not only did I have the power of ergonomics on my side, I had the magic of technology. I had…a dictation program. Okay, it was in the early stages. I understand that dictation programs are better now. But the original manual was thicker than your average Stephen King novel. I had to train it to recognize my Muppety voice. I had to speak all the punctuation, which must have sounded bizarre: "So she went to the supermarket comma and told that so dash and dash so to open-quote bag his own grapes exclamation point close quote." And odd words (pretty much half of the English vocabulary) had to be spelled out, in the military alphabet. Don't get me wrong, I am grateful to the military for their service, but if it were the 60s, I'd be one of those kids in granny-glasses sticking daisies down the barrels of soldiers' guns. And there I was, telling my computer, "Wilco Tango Foxtrot."
Okay, the awkwardness of it distracted me during my convalescence. The misinterpretations created interesting impromptu haiku. It amused me to go up to my husband, a lover of military aircraft, and recite the entire Alpha Bravo Charlie alphabet. But it left me with another problem.
The writing process was maddeningly slow. I longed to get better so I could take my laptop outside and bang it repeatedly against a big rock. When I'm pain free, I'm one Foxtrot-ing fast typist. I can type at about the same speed the words fly into my word-maker. Not so with speaking. The two parts of my brain didn't seem to want to communicate. I've always been faster, and my thoughts more organized, on paper than in face-to-face conversation. This new wrinkle rankled.
But given a choice between slow writing and no writing, I made the commitment to try. And it worked. I dictated the first drafts of two entire novels and many, many blog posts. Once again, I hadn't given my brain enough credit.
Silly as we humans may be, with our petty arguments, Justin Bieber haircuts, and Insta-twits, our brains are often smarter than we think.
Have you ever had to change the way you write? How did it work for you?