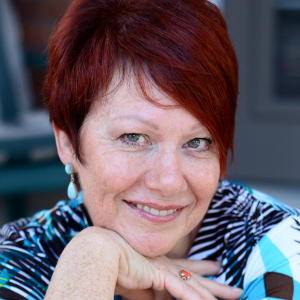 [Contributing author Yvonne Hertzberger is away either modeling lingerie or making linguini—I'm a little unclear on the details, the phone connection is a little iffy up here in the mountain enclave. Anyway, enjoy this encore performance of an article that rings ominously as true today. – Hise]
On July 26 the Globe and Mail, Canada's most respected newspaper, devoted two-thirds of the front page and half of the second page of their Globe Arts section to the article. 'There will be no more professional writers in the future' (their punctuation) Naturally, I was most interested. It came on the heels of a similar article in the Guardian. Other rags posted on the same topic. I got the impression they all timed their diatribes together for greatest impact. The purpose, as I see it – war on self-publishing and a (futile) reactionary attempt to save the old guard.
The article cites the Guardian, and quotes author Morrison, who claims he is being "pushed into the position where I have to join the digital masses," by the "ominously feudal economics of 21st century literature," after "making culture professionally for 20 years." He laments that he is not alone, that "it's something many writers are having to do."
The cause? Digital and self-publishing. "Floods of amateurs willing to work for nothing are chasing freelance writers out of the trade," as "the revolutionary doctrine of 'free culture' obliterates old definitions of copyright." The result, he mourns, "will be the destruction of vital institutions that have supported 'the highest achievements in culture in the last 60 years'."
Highest achievement? Really? When I compare the literacy of what fills the shelves of bookstores, mostly chains that all offer the same books, it aims to sell to the lowest level of reader. I am so tired of drek with no literary value, all published by traditional publishing houses. On the other hand, I have enjoyed Indie literature of the highest calibre.
One peril, says author Scott Turow, "is the generalized assault on copyright" via book pirates and free content people. Here he may have a point, though we need a solution that works with the changes, not one that tries to hold them back.
He states that digital self–publishing "doesn't allow young writers to flourish". The truth, in my opinion, is the opposite. Young and new writers are barred by the traditional publishing houses from breaking through. Especially in fiction, winning a contract from an existing publisher is less likely than winning a major lottery. And I believe that is precisely what has caused the Indie movement to flourish. It is the only way new writers can get their work in front of readers – readers who will then judge them on their own merit without the artificial barriers the 'Big Six' put up.
Much of the rest of the article bemoans the loss of income, advances and sales for established writers. And Turow declares that all successful authors, such as Amanda Hocking and E. L. James, sign what Morrisson calls "a proper publishing deal" as soon as they are able.
"Bollocks," I say, to use a wonderful Brit term. I personally know of wonderful, literate authors who have no wish for a traditional contract. Why? Because they don't want their work dumbed down, or their ideas and their styles adulterated to make them 'more saleable' in the eyes of an editor.
That bastion of Canadian guardianship, The Writers Union of Canada, says, "Younger generations are so steeped in consumerism I think sometimes they don't understand where it's taking them. Who benefits from all this free content? Google." They cite litigation they are facing to "protect those paltry incomes from further corrosion….Is this the Canada we want?" It's all about diminishing incomes for the institutions and the established writers – not about writing.
The day after reading this article I wrote a letter to the editor. Please understand that I was restricted to 150 words.
The publishing industry is in transition. Transitions are, by their nature, chaotic and unpredictable. This article reads like a reactionary 'push back' by an establishment either unwilling and/or unable to adapt to changes they cannot prevent.
The argument that independent, self-published work is inferior is a prejudice that does not meet the test of validity, a myth the establishment wishes to perpetuate. Self-published does not equate to sub-standard. I have read many works by Indie authors that outrank what I see in bookstores, published and acclaimed by the "Big Six". The Indie books I have read are literate, thoughtful and original.
At 63, I am not 'the younger generation', nor do I aspire to a traditional contract. I'll remain Indie and maintain control. My work will sink or swim based on readers, not hype. They will separate the wheat from the chaff. Many Indies feel the same.
It never saw the light of day. Nor did any other letter on the topic. The Globe went silent. Why, I wonder? I suspect that they received a deluge of negative feedback from Indie writers and readers of Indie books. I also suspect that they had to save face with the Writers Union of Canada, who are vehemently against Indies. I know this because I attended a workshop of theirs a couple of years ago.
Would I refuse a publishing contract if I were offered one, you may ask? It would depend on many factors, not the least of which is how much control I would retain. One thing I can promise you, I will not allow my work to be adulterated to appeal to someone else's idea of what sells.
What history often calls revolutions, I prefer to label transitions. The old ways always eventually cease to work. New ways take their place. The old guard reacts, trying to hold their power. A struggle ensues. Eventually a new 'old guard' forms and the cycle starts again. This is true in many areas of life. Publishing is only one. We Indies are at the forefront. How will it work out? I don't know. What I do know is that good writers are more able to have their efforts see the light of day. And that can only be good for literature and the future of writing. The rest will fall by their own lack of talent and skill. And that is also a good thing.