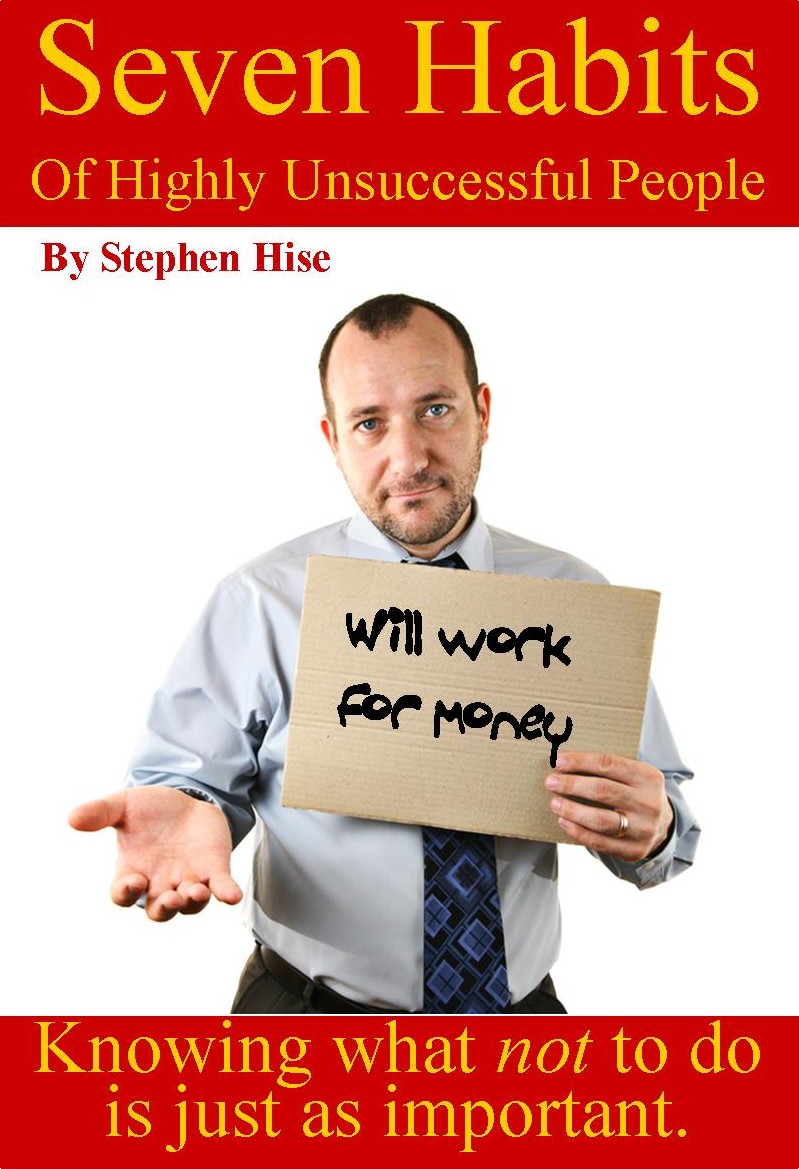 Evil Mastermind Press is pleased to announce its upcoming release and the first in a new line of business-related books for people who have given up on success and just want to get by.
In Seven Habits of Highly Unsuccessful People, author Stephen Hise examines the life stories of numerous well-known losers and identifies the seven characteristics common to their failure.
From the story of Hubert "Swishy" Slogwell, the worst sports agent in history, to Mobutu Potapu, the only guy running a Nigerian oil scam who actually lost money, Hise covers them all.
Evil Mastermind Press will release the book as soon as just one of those lottery tickets pay off big. Be sure to watch for this one in bookstores nowhere near you!