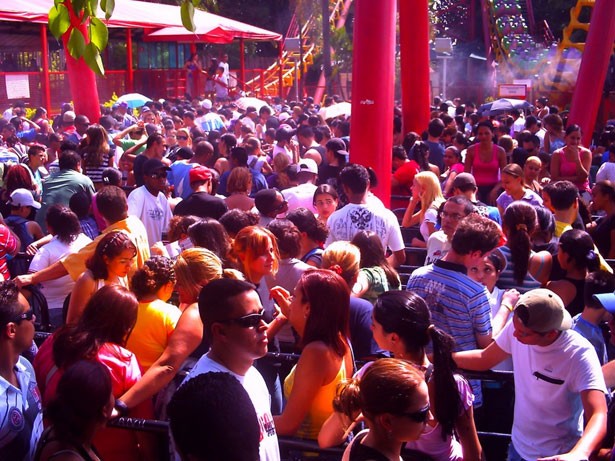 I am essentially color blind, having grown up in northern Maine where 98% of people glow in the dark, then going to college with a class so varied there was no majority racial or ethnic group. There are advantages and disadvantages to this or any blindness. One advantage is a sharpening of other senses, which in the case of color blindness is an unobstructed view of a person on the inside. My idea of diversity is in thought and experience, and when I associate two people, the association is for similar values or competencies or intrinsic traits, things people can share as much or more with someone halfway across the world than with a look-alike next door. In writing, when I have to imagine the physical traits of my characters, they end up as varied in skin color and facial features as the people I know, which sometimes I forget to describe on the page, because their race doesn't define their role in the story–no more than the mere facts of green eyes or brown hair.
The downside of color blindness is that, by definition, it is a lack of sensitivity–particularly to culture or social experiences that are cued by a person's ethnicity. I became particularly aware of this missing sense when I realized that the main characters for my work-in-progress included a third-generation Japanese American man and a woman whose father's ancestors were from Africa and whose maternal grandparents were Native American and Chinese. These characters' families are irrelevant to the story; they just happen to be who they are. On the flip side, they are who they are: The cultures that influenced them, the deeply personal assumptions people have made based on their appearance, and their responses to those assumptions throughout their lives have shaped parts of them and some of their interactions with each other. So while the story isn't about culture, much of the story would fall flat without these cultural differences.
To be true to all of my characters, I couldn't be afraid of writing about something I didn't know, or worry to paralysis about offending without meaning to. I just had to fill in my blind spots as best I could. We can never fully understand how it feels to live inside another person's skin, but in fiction we imagine lots of things that are outside our own experience. If your characters need to spend time in a place you've never lived, you'd look up pictures on Google Earth and read articles about local traditions. If your character had an unfamiliar illness, you'd do a search for symptoms and watch YouTube videos by patients and doctors. So you can research societal experiences, too– beyond simple facts to personal accounts that will help you not just to showcase your characters' diversity but to develop them on the inside. Simply type into any search engine "being <race/religion> in <country>", and you'll find pages of documentaries and diaries and blogs about feeling different in a society of sameness, no matter the difference or the society. There is an entire website devoted to BeingJewish.com. Type in "what is it like to grow up <culture/place/condition>", and you will find people who are willing to share their experiences online. Of course, if all else fails, you could just talk to people (gasp!).
Following are some common admonishments that bear repeating on the subject of other-culture characters: 1) Do not rely on television shows or novels, because those are just someone else's interpretations and research, or lack thereof. 2) Don't assume that what "everyone" knows about a group of people or a nation is true of an individual. If you haven't experienced it, do the research. 3) Avoid using other-culture characters as mere props. Characters whose every waking thought is consumed by the experience of their ethnicity are offensively unrealistic; most real people have a variety of thoughts and interests, which may or may not be influenced by culture, consciously or subconsciously.
Once you've done the research and written your story, an appropriate beta reader is important. If you're a man and your main character is a woman, you would have a woman read your story to make sure the actions and thoughts ring true, and vice versa for women writing about men. Any significant differences between you and your main character deserve an authenticity check as well. The Internet is an amazing place to find people outside your circle. Put out a call on Twitter or Google+ and your request for a perspective can be forwarded to any corner of the world or your own town. However, be aware that even people from the same country or culture have different experiences, so don't end up stereotyping your characters based on one or two points of view; just use those other perspectives to help you find the inadvertently offensive parts of your writing.
At some point, you will put your story out there, where it will be subject to every kind of sensitivity, but such is the case with anything you write. If you've done some research and tried to be true to the diversity of your characters, that is better by far than converting every character to someone just like you.