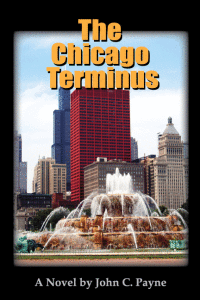 Today we have a sneak peek from author John C. Payne's mystery novel, The Chicago Terminus.
Rod Richards hooks up with an old Army buddy who owns a P.I. agency. Richards is hired to track Shamus Fenerty, a trucking giant and big Democratic contributor suspected of infidelity. Later he is hired by a wealthy Vietnamese immigrant to find her son, given up to an orphanage at the fall of Saigon and subsequently adopted by a Chicago family. Green Bay and Door County Wisconsin will come into exciting play. The many twists and turns will keep the reader in suspense, not to mention Rod's somewhat truncated personal life issues.

The Chicago Terminus is available through Amazon.com and Amazon UK.
And now, an excerpt from The Chicago Terminus… Continue reading "Sneak Peek: The Chicago Terminus"