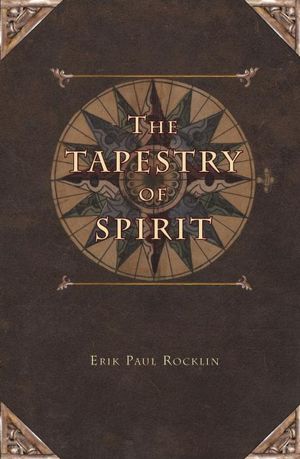 Today we have a sneak peek from author Erik Paul Rocklin's spiritual fiction novel, The Tapestry of Spirit.
An enchanting, allegorical tale with insights of enduring relevance, The Tapestry of Spirit presents an artfully layered story of an orphan boy following a dream — a dream of a meeting in the East with a mystical figure known as the Mage. A seemingly coincidental encounter the day after the dream introduces the boy to an old man, summoned by the power of the boy's dream, to serve as his guide and protector during the journey. Along the way, some of the boy's encounters include a wise, elderly Sage, a blind Seer, a captive boy Monk, a grieving Mother, and a dying Father. And through these encounters, the boy learns of the power of dreams, the value of trust and belief, the vision of the heart, and the capacity of every individual to help in the healing of the World. As the boy journeys to seek the Mage, he comes to understand that in doing so, he also seeks his Destiny Thread, and ultimately, how it returns to the universal wisdom that is The Tapestry of Spirit.
This title is available from Amazon and Barnes and Noble.
And now, an excerpt from The Tapestry of Spirit…