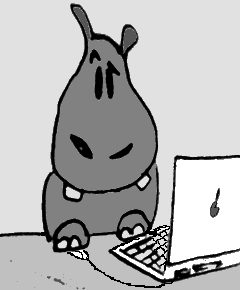 We've all seen them. They leap off the page, out from a billboard or a marquee. Ridiculously obvious typos somehow make it past every eyeball and out into the public.
We're all human. Mistakes will be made. We might as well laugh about it.
Send us your original pictures of goofy typos and we'll post them here at Indies Unlimited, with a photo credit to you. Here's how to play along:
1. If you see a funny typo while you are out there in the wide world, snap a picture.
2. Obscure any identifying information. (We're not in this to embarrass anyone.)
3. Use the contact form to let us know about it, providing a description of the hilarity.
4. We'll send you the super-secret atomic access code so you can get the picture to us.
5. We run a feature post with the picture, your description and a credit to you!
Sound like fun? Warm up those camera phones and Polaroids or whatever ya got and let's play!
Stay tuned for upcoming tutorials on screen captures and how to blur identifying info.