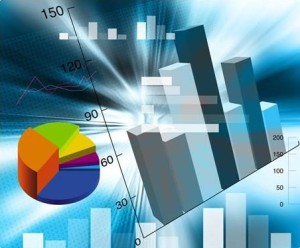 One of the biggest and most frustrating challenges authors face is marketing our books.
Part of the reason for this is that we deal with incomplete or misleading data. That means we're guessing.
We respond to anecdotes. If someone reports great success with KDP select, we try it. If it falls flat for us, we scratch our heads.
If we hear someone had success placing an ad on this site or that, or their sales bumped after they put out a book trailer, or held a giveaway, or bought a booth at some book fair, we try it. But it's all groping in the dark—and not the fun kind. As they say, your mileage may vary.
When you've done all the right things to move your book and it still doesn't move, there is a problem. You don't know what the problem is because you are missing data. It's not that you don't have access to enough information, you just don't have access to the right information.
You need to know exactly what will make a browsing eye stop on your book, and what has to happen next that will trigger a decision to actually buy the book.
It turns out that the human brain is hard-wired to do a lot more things than science had postulated. In many instances, it appears the brain makes decisions before the cognitive phase of thinking occurs.
It is this precognitive or subconscious metric that marketing firms exploit. They spend gazillions of dollars researching the choices people make. Consider this: cola is brown. The labels of the cans the cola come in are almost always red or red and blue. If you are looking for cola and you see a brown can of soda, you are more likely to think root beer than cola, even if it says "cola" on the can.
Think of your book as a product and its appearance as product packaging. It's on the shelf with all the others. If consumers are buying the others and not yours, something is causing that to happen. They can't know before reading it that they will like that other book better than yours, but they made the decision to buy that one instead of yours. Why? What were the actual triggers for that decision?
The answer lies somewhere in the information available to the browser. That means there is a difference in one or more of the following areas: book cover, book description, reviews/ratings, and preview pages. That's all the buyer has to go on. I'm discounting outside influences like enthusiastic recommendations from friends because something made the friend buy the book.
It is likely that your book has considerably less than a second to arrest a browsing eye. Because of that, the book description, reviews/ratings, and preview pages all have the secondary job of closing the sale after you get the buyer's attention in the first place. This places the onus on the cover itself.
Assuming you have a professional-looking cover, what are the elements that might be considered in the hidden matrix of a brain's hard-wiring? The cover can be divided into two informational cohorts; text and image. Here are some things I'd like to know about in terms of whether they influence a decision to buy:
Text:
What is the optimal position of cover text?
What is the most appealing font style, color, and size?
Does the number of words/syllables affect the decision to purchase?
Do certain letters or numbers more effectively attract the eye?
Image:
What color palette/combination most effectively attracts the eye?
Does a photograph as cover art have a higher or lower correlation to sales than graphic art?
Do books with images of the characters sell better than those with some other image?
What is the optimal distribution of cover space between image and text?
I would expect even those eight data points to vary widely between genres. For instance, a top-selling horror title could reasonably be expected to use a darker color palette than a bestseller in chick-lit.
But even more variables are introduced when you make comparisons between the covers of the topsellers with the covers of the other titles available at the very time the purchasing decisions are made. How similar/dissimilar were the competing covers?
The number of variables to be considered is mind-boggling and certainly not in my wheelhouse. However, if you knew, what would you be willing to change about your writing if it meant more sales?
Let's say that research showed books with protagonists whose names started with the letter "D" far outsold those with heroes whose names started with any other letter. Would you change your character's names from Kent or Samantha to David or Darielle?
What if the research showed that your name has too many syllables or two few? Would you be willing to publish under a data-defined pseudonym?
Would you be willing to change everything? Anything? At what point then would you still be actually writing instead of responding to data? There is a Russian proverb that translates: That which nourishes me also destroys me.
Please be sure to take our exit survey.