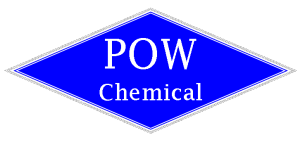 [Indies Unlimited is brought to you in part by Pow Chemical, a wholly-owned subsidiary of the munitions division of UNIBANK Financial Services International.]
Earth Day is finally over again, and the last of the hippies have pried themselves from the tree trunks. At last, life can go on. And that's thanks to chemicals. At Pow Chemicals, that's what we make, and do you know where we find the ingredients we use to manufacture all the stuff we make? Right here on good old Mother Earth.
That's right, greenies, that means our chemicals are all natural! So, in celebration of Earth Day, we're proud to introduce our new "Mother Nature Approved" labeling for all our products from poison to napalm. They're all made from completely natural chemicals.
By the way, we experienced a minor unscheduled product release. Some of those chemicals may have left residue on that tree you were hugging. If so, I guess we won't see you around next Earth Day. Still, you might wanna wash that area off with some of our trusty and effective Pow.cleanser. It's Mother Nature Approved!