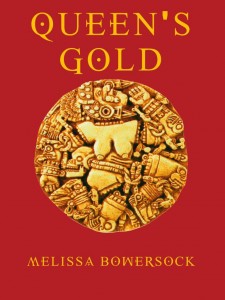 Hal Thompson is a pretty ordinary guy. A widower who owns his own small business, he's doing his best to raise his two nearly adult children alone. When they convince him to undergo a hypnotic past-life regression, he is unimpressed that his "memories" reveal the hiding place of ancient Aztec gold. Other people, however, take it very seriously and when his family is threatened, he is forced to plunge into the jungles of Mexico, battling treacherous terrain, lethal wildlife and the haunting feeling of a love that spans centuries. Can he find the gold before it claims more lives? Or will he lose the love of his life … again?
Queen's Gold, the action-adventure novel by author Melissa Bowersock, is available through Amazon.com, Smashwords, and Amazon UK.

Don't forget, you can cast your vote for trailer of the month on July 27, 2013 at 5 p.m. Pacific time.
---