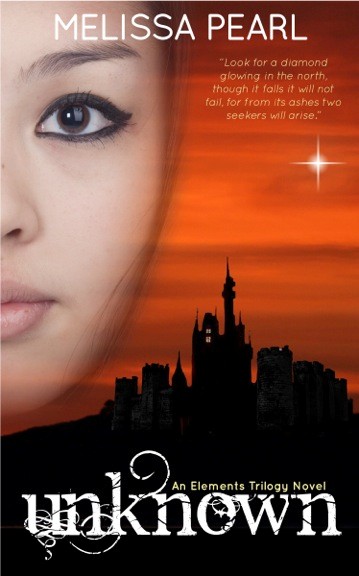 As a reader, I really don't like having to wait for a continuing book in a series, especially if it's a year or so. I get frustrated for two reasons: one – I'm usually desperate to know what's going to happen and I can't find out. And two – by the time the second book does come out, I've totally forgotten what's happened in the first. I either have to re-read the first book or I just give up on the series altogether. More often than not, I chose the latter.
One of the beautiful things about being an indie author is that I get to choose when and how I will produce my work. For the two reasons above, I decided that I would go for rapid-fire releases for The Elements Trilogy. I didn't want readers to have to wait and I thought it would be an intelligent marketing strategy. I made the commitment to release the books June, July and August of 2013, saving up my big marketing campaign for September. I decided it was a wise move to save up the marketing budget of three books and throw it all into one big trilogy campaign. Hopefully my plan will work.
As you can imagine, this has been a massive undertaking. I have had to work on all three books simultaneously and schedule everything to ensure I meet my deadlines. As I write this: Unknown – Book 1 is published, Unseen – Book 2 is in the final stages of formatting,  and I have just got Book 3 back from my editor. Thankfully my head is still on straight, but it's been touch and go there for while
I wanted to share with you some of the pros and cons of this endeavour.
Let's start with the pros:
– I managed to write all three drafts of the series before releasing the first book. This has been hugely advantageous. I had the entire trilogy mapped out before starting book 1, but things crop up when you're writing and story threads came to me when I was writing book 3. I was able to go back and add these into book 1 before publishing.
– As I mentioned earlier, I have been able to save up my marketing budget for three books. This will give me the opportunity to do a lot more things – pay for more advertising, run a couple of good blog tours. It also means readers can get their hands on my books quickly and so should affect my sales positively.
– It's been nice being able to release the first book without too much fuss. I have rustled up a few reviews, but it's been a very low-key affair… no Facebook release parties or huge blog tours to deal with. I know I will have this in September, but still. It's been a nice start
And the cons:
– It has been stressful. I have still really enjoyed it, but my deadlines have been super tight. I have arisen very early on many occassion to get through my work so as not to miss my deadlines.
– It has put pressure on the people that work with me – my critique partners and editors. I have tried to give them plenty of time, but I have still felt a little bad lumping all this work on them one book after the other.
– You need to have the funds to pay for the editing of three books in a row, before you start seeing profit from your work. I was lucky enough to have this saved up from the sales of my previously published books.
Looking back, I think I will be very happy with my decision to release these books so close together. I'll let you know at the end of the year after my marketing campaign
All I can say is that when this third book comes out in August, I will be able to sit back with a huge smile on my face. I feel like I have achieved something pretty epic.